The global giants of technology love to spread love in the festival season. And the festival time is in full swing now. Everyone is busy buying gifts that will change their relationships and lives. That is because the Black Friday deals have arrived.
A deal that can transform anybody positively! In this post, I will elaborate on the best Black Friday deals. You can choose the products and buy them at a lesser rate from this post. Such purchases will be best for offering valuable gifts to the festival and even loving yourself. Quick, the countdown for the best deals starts below!
Original Price: $579.99 USD
Discounted Price: $399.99 USD
Black Friday Savings: $180.00 USD
Enjoy the great speed to complete all your work quickly through the 10th Gen Intel Core Processor. The technological advancement in this latest laptop will blow your mind. Don't fear hectic schedules since you get hyper-connectivity with Realtek 802.11 Wireless-AC WLAN. You will also get the ash Silver Keyboard and HP image pad for the multi-touch gesture support. HP's true vision.
Check the powerful Webcam that is incorporated with a Dual Digital Microphone. One can make crystal clear calls to complete all business deals efficiently. Later relax with the best entertainment from the 1x Multi-formatted Digital Media Cards' skill.
Grab this rare deal worth $579 USD for just $399.99, the biggest whopping discount saving $180 USD. Quick this special offer for you stays only till 11/24/19. One person can grab five HP laptops so that you can gift all your loved ones, paying just $9.99 USD for shipping and handling.
Original Price: $330.00 USD
Discounted Price: $239.99 USD
Black Friday Savings: $90.01 USD
Buy Toshiba's Fire TV to enjoy all your favorite TV shows live anytime and relish the beauty of the timely streaming content within the home screen. Just attach the HD antenna to watch all the best live TV or stream films and TV shows. Check awesome channels like Hulu, HBO, Disney, Netflix, and Prime Video.
Get Dolby Vision HDR with advanced 4K visuals with the greater choice of contrast and mega brilliance. Watch life unfold with phenomenal 4K Ultra HD picture quality alongside eight million pixels for the richest crispiness, contrast, and stunning tones. Entertainment that is alive is yours now!
This festival gift your loved ones the gift of their lifetimes with this rare deal. Own the Fire TV with just $239.99 and save a whopping discount of 30%, which is $90.01 USD. The real price is $330 USD. Now, you also get Amazon Certification and exclusive Alexa built-in for complete entertainment.
Original Price: $279.99 USD
Discounted Price: $197.99 USD
Black Friday Savings: $82.00 USD
Carry your favorite digital entertainment along with you this festival with the Samsung Galaxy Tab A. It has 10.1-inch display and lively rich tones and crispiness. Enjoy with 13 hours in one charge, for longer browsing and streaming and app playing time without the need to recharge with long-living battery and strong processors.
It has two awesome cameras for clicking memorable snaps and films and storing them in a micro SD card with 16 GB and can be increased for more space for images, books, music, and films. Higher Resolution Displays for Clarity this gift offers digital brilliance for you.
Own this massive entertainment hub called Samsung Galaxy 6.0 Tab or gift it to your loved ones this festive season of giving. This Black Friday, you are getting this awesome tab by saving a whopping $82.00 USD. You pay just $197.99 USD for the real price which is $279.99 USD.
Original Price: $299.99 USD
Discounted Price: $244.99 USD
Black Friday Savings: $55.00 USD
Own this Xbox 1 S 1TB console, complete game – Battlefield V Deluxe Edition downloads, Battlefield: 1943 plus 1 Revolution. You also get a month free trial pass of Xbox Game with 100 additional games, one month Access to EA with 14-day Xbox Live Gold trial. Get Premium Pass and expansions like 14 Superior Battle packs, In the Name of the Tsar, Turning Tides, and Apocalypse.
Become the leader in games in all-out multiplayer with latest experiences such as Grand Operations on dependable gaming network. Enjoy 1,300 games, special 200 extras as well as 400 classics from Xbox 360 and Original Xbox.
For this season of gifts, give your kids this massive gaming hub with the X Box 1 S 1 TB. You are getting a mammoth discount price of $244.99 where you save $55.00 USD from the original $299.99 USD. Don't keep your kids sad, but gift them this memorable childhood gift!
Original Price: $899.99 USD
Discounted Price: $499.99 USD
Black Friday Savings: $400.00 USD
Build a new vibrant life and nourish special relationships this festive season through the black Google Pixel 3 XL phone. It offers 64GB of storing capacity to preserve crucial files and applications, as well as a 12.2-megapixel rear camera with autofocus for the ultimate professional images.
The dual front-facing cameras allow group selfies; you don't need the annoying selfie stick or helpers now. Get into the background of selfies without becoming silly. Save all precious moments of life with unlimited camera storage. Relish a faster life with an Octa-core processor, Google lens, a fast-charging battery, and Google assistance all along.
Grab this best deal of the ultimate Google Pixel 3XL for yourself or your loved ones! Remember that you get an exploding discount of a mega $499.99 USD, where you save $400.00 USD. Don't pay $899.99 USD to buy this gift of a lifetime! Use this pro-black Friday deal.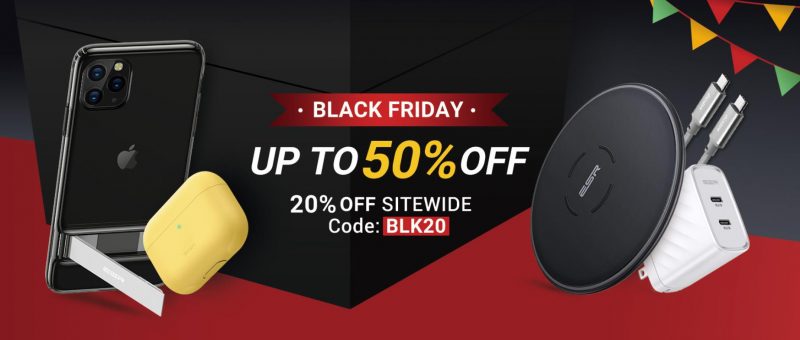 Conclusion!
Enjoy the goodness and the power of gifting this festive season through these Black Friday deals. Don't just sit back and waste so much cash buying these great gadgets elsewhere. We are giving it to you with massive discounts that you can't find elsewhere. Grab them to gift them now!