Black Friday deals are just about to arrive, and this means it's time to think of the deals you want to look for. In Black Friday Deals 2019, expect a lot of deals on headphones, laptops, gaming devices, and iPhones. If you have been waiting to grab an exciting iPhone deal, then this is the time for you.
For iPhone buyers, this is going to be a big event, as you can expect to get attractive deals on various iPhone models. You can expect to get deals on iPhone 11 Pro/Max, iPhone XR/XS/Max, and more. If you are looking for information about Black Friday iPhone deals, then you are in the right place. In this article, we will cover everything we know about iPhone deals.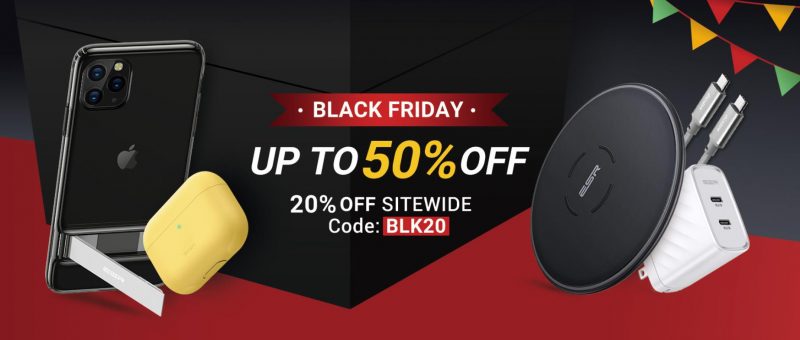 Black Friday iPhone Deals We Enjoyed Last Year
Last year, we saw some great deals on iPhones. iPhone X received a lot of attractive Black Friday discounts. Some of the notable deals included that of Walmart. They offered a $400 gift card with the purchase of iPhone 8 Plus, iPhone 8, and iPhone X. In other words, you could buy the mentioned iPhone models at $400 off. The deal was meant for people who regularly shopped at Walmart.
The latest iPhone launched last year received pretty good discounts. For example, iPhone XR got the most discounts. Verizon was offering a new iPhone XR for free to those who bought an iPhone. Even Walmart was offering some deals on iPhone models. They had a $300 gift card with the purchase of an iPhone XS MAX, iPhone XS, and iPhone XR. We also have to mention Best Buy who gave discounts of $150 on the purchase of iPhone XR, iPhone XS MAX, and iPhone XS.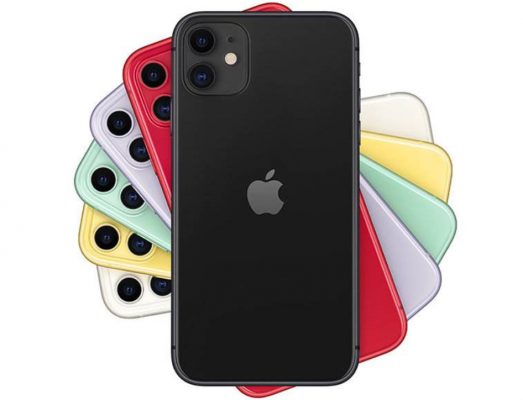 The best deal as of now is that offered by Verizon. Of course, we expect that as November 29 draws nearer, better deals will drop. With a $29.16 monthly payment for 24 months, you could get an iPhone 11 during this Black Friday. The 64GB model retails at $699.99; 128GB goes for $749.99, while its 256GB goes for $849.99. However, if you make Verizon your preferred carrier and go for their unlimited plan, you automatically qualify for a $200 Preloaded MasterCard. For an eligible iPhone that you trade-in, you get $500 removed from your payment. By this, you have saved at least $700. But note that eligible iPhone for trade-in must not have exceeded 30 days from the first day of checkout.
Almost all the US carriers are offering one discount or the other for the iPhone 11 Pro during this Holiday Season. With Sprint, you will only be paying $12.50 each month for 18 months using Sprint Flex Lease, while you buy the 64GB for just $999.99. However, a condition for Sprint is that trade-in is compulsory. If this is not okay by you, T-Mobile presents another option whereby you save as much as $580 when you opt for their plans and trade-in a qualified iPhone. iPhone 11 Pro sells for $999.99 at AT&T, and you can save $700 if you port your line to theirs from your current carrier and trade-in. AT&T gives you the chance to select which of its qualifying installment payment plans is most convenient for you.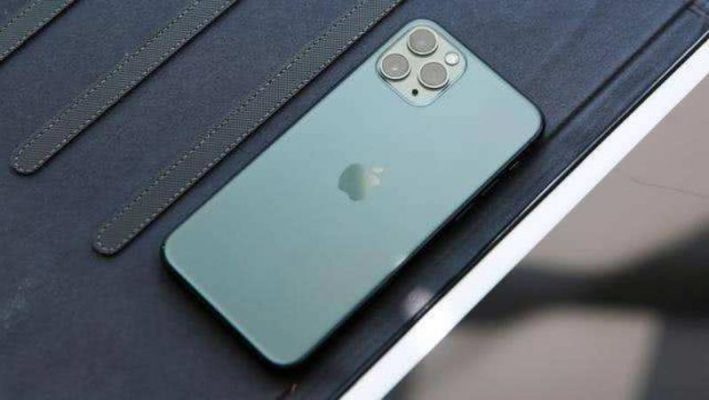 The iPhone 11 Pro Max is a step higher in specs than iPhone 11. Without any discount, it sells for $1,099.99 in most retail shops. However, if you have an item eligible for trade-in, Sprint allows you to pay $16.67 per month for 18 Months Lease on Sprint Flex. With Verizon, you get a $450 price slash if you have any of their preferred trade-in items, and subscribe to their unlimited plan. AT&T does not have a deal yet for iPhone 11 Pro Max. But if you have a qualifying iPhone to trade-in, you can get yourself a brand-new iPhone 11
iPhone XS was released in September last year, and it came at a fairly high price. For instance, the 64GB iPhone XS sells for $999.99, while its 512GB version retails for $1,349.99. This is a huge one, and if you are looking for a deal that will help you save some money on these flagships, you aren't pursuing a wrong course. However, since Apple is no longer selling these phones directly, the best deals would be from the carriers.
You can save $450 or more when you buy your iPhone XS from Verizon. You must, however, have a qualified iPhone for trade-in to enjoy this price slash. Also, this amount will be spread to your account for a period of 24 months. Besides this, if you port to their unlimited plan, you become eligible for a $200 preloaded MasterCard, thereby shifting your savings to $650.
As for Sprint, you need not pay a dime for 18 months while on the Sprint Flex Lease. After the 18 months is over, you can either pay for it once or opt for a higher grade iPhone. If you cannot pay the money for the phone once, there is an option to spread it over 6 months.
With T-Mobile, you can save $700 or more when you trade-in an iPhone, and port from your existing carrier to T-Mobile. The credits will be paid to you over 12 months once you ensure that the item you are trading in gets to T-Mobile within 30 days of purchase.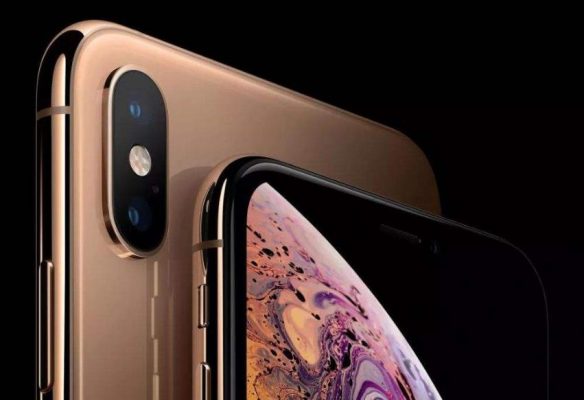 Perhaps the most exciting deal for iPhone XR this Holiday Season is the one offered by T-Mobile. With a qualifying trade-in phone and your decision to switch from your existing carrier to theirs, T-Mobile is ready to slash a whopping $580 from your payment. So, for the 64GB version of iPhone XR that ordinarily retails for $749.99, you will only be paying $170. That's a huge one indeed. If you don't have any trade-in item, T-Mobile will charge you $600 instead of the normal $750. That's some $150 price off. The good news is that you can spread this payment over 24 months at $25 per month.
Best iPhone 8 and 8 Plus Black Friday Deals for 2019
Right now, iPhone 8 is the oldest model available on the market. But it is still considered to be a powerful phone because of its specifications. If you are willing to get an affordable iPhone 8 model, then you should check out the deals below.
You will get a new iPhone 8 plus at a discount of $700 if you trade-in an eligible smartphone. Your credits will be sent to your account in monthly payments.
You can get a heavy discount on iPhone 8 from Verizon. As per the deal, you can buy an iPhone 8 64GB on the monthly installment of just $5.
So these are some of the iPhone deals that you need to watch out for. You can find out other Black Friday iPhone deals by monitoring our posts. You will get all the updates that will help you make the right purchase this month's end.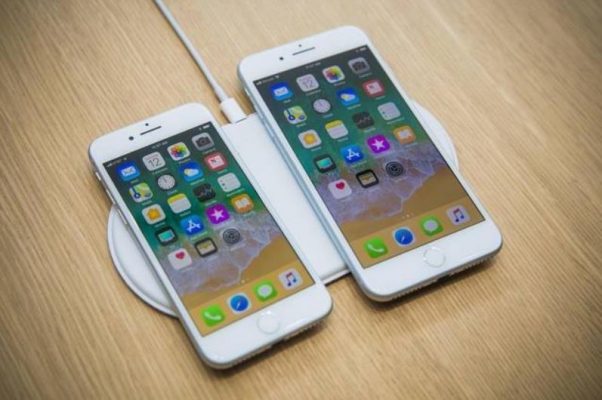 Black Friday iPhone Deals To Expect
This year, you can expect a variety of attractive iPhone deals to be available. The good thing is that the deals will be available for different iPhone models. For anyone who's in the mood to buy an iPhone, they must keep a check on these deals. Whether it be iPhone XR or the latest iPhone 11, you can expect a deal for every iPhone model existing in the market.
As you may already know that Apple has recently launched its two new flagship models iPhone 11 Pro and iPhone 11. This will make it easier for us to find the deals on the last generation iPhone models like iPhone XS MAX, iPhone XS and iPhone XR. These deals are fine for people who don't want the latest model but are looking for something on the affordable side.
If you are looking for a more affordable option then you can check out the deals available on iPhone 8. It was released back in 2017, but it is still a powerful phone to have. It may not have the latest camera but is still shares some of the specifications with the higher-end phones like iPhone X. Therefore, it still makes a great phone with great performance. If you are one of those people who don't care about what's new in the market, then this is for you.
We know that iPhone 11 Pro and iPhone 11 were released just a few months back but we are still expecting to get some discounts on it too. So, if you have been waiting to bag the high-end iPhone 11, then you should keep a check on the Black Friday Deals.