iPhone 11 is the latest version of the smartphone in Apple technology. We use our phones to do almost everything in our daily routine. iPhone activities include banking, taking pictures, watching movies, checking weather updates, reading the latest news, accessing private emails and messages, listening to music, interacting through various social media platforms, communicating with family and friends via calling and texting, and more. With several facilities that iPhone 11 offers, there comes various types of cybercrimes to happen.
This means a lot of your private data and information is being saved on your phone; therefore, it becomes vital to keep your iPhone clean and secured to ensure a healthy, long-lasting usage. Yes, you must keep your phone secured to ensure data privacy, and physically clean to ensure longer use and durability. Let's discuss the five most important ways of protecting your iPhone against data violation and physical tampering.
Clean Your Screen Thoroughly
Have you heard about the screen cleaning cloth? Out of all the electronic devices, your phone requires the most rubdown, in fact daily. Yes, it is vital to wipe your screen and the rest of the phone thoroughly regularly. Remember, do not use ammonia or other cleaning solutions on your iPhone 11 screen.
Most preferably, make use of soft damp fabric or a microfiber cloth to clean your iPhone; it shouldn't have lint and will not scratch your device. Also, be gentle when stroking as you clean. Cleaning your iPhone 11 regularly maintains the phone's "look n feel;" it also keeps fingerprints, scratches, stains, dust, and unwanted marks away.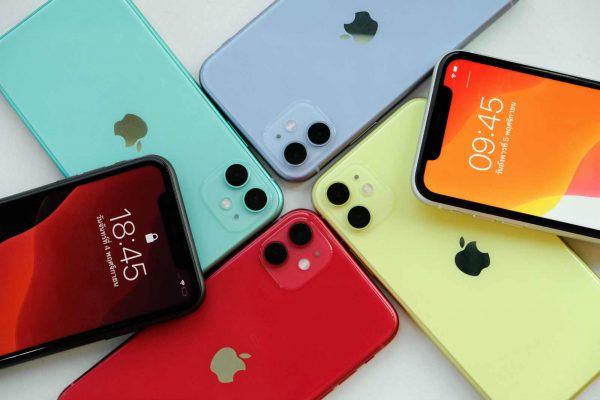 Use a Case/Cover
The best way to protect your iPhone is by keeping it secured in a protective iPhone case; we prefer to pack it up in such cases at all times. These covers keep scratches and regular wear n tear away from your phone. Several options in iPhone cases are available in the market; however, it is important to choose the best pick for yourself. We recommend you to look into various factors before buying the best iPhone cover, which includes features, color, design, material, price and more.
Your purchase should be complete value for money when considering features; your case should serve your purpose. Select the most suitable color, design and material for yourself from the variants available. Various materials you can choose from include leather, soft silicone, plastic, and more. The price range anything between $10.00 USD and $40.00 USD. ESR Gear is one of the best places to look for when it comes to iPhone 11 protective cases.
Keep Liquids Away from Your iPhone
Beverages are the easiest to spill off; it can cause severe damage to your smartphone. Liquids can spoil your smartphone's circuit, screen, display, and even the buttons. Certain iPhones even though under warranty aren't covered with water/liquid damage. Therefore, it can cost you a fortune to get it repaired. On instances of serious damage, you may have to discard the phone too.
If you are sipping a glass of water or soda or having a cup of tea or coffee, then make sure you keep your phone away from it, at least at a safe distance, so that it does not stain or damage your phone. Always keep your phone in your pocket, purse, laptop bag or briefcase, especially when you are liquid-handy.
Use a Screen Protector
How can a simple screen guard make a difference? It can believe us! Just like the iPhone covers protects your smartphone against phone-body damage, a screen protector protects your display and phone screen against severe damage, finger marks, dust, dirt, and scratches. ESR Gear is an online electronics portal that offers a high-quality, premium range of iPhone 11 and iPhone XR screen protectors. These screen protectors are made of premium-quality tempered glass offering full coverage protection abilities.
These screen guards will keep your phone protected from wear and tear, and other serious damage. If you start using these protectors, you wouldn't have to worry about your phone falling and breaking the glass. This small investment is all the worth as it will keep you away from unwanted damage expenses. These iPhone screen protectors range anything from $8.00 USD to $30.00 USD on ESR Gear. We believe that the screen guard should be your first investment after buying a new iPhone 11, X, XS or XR.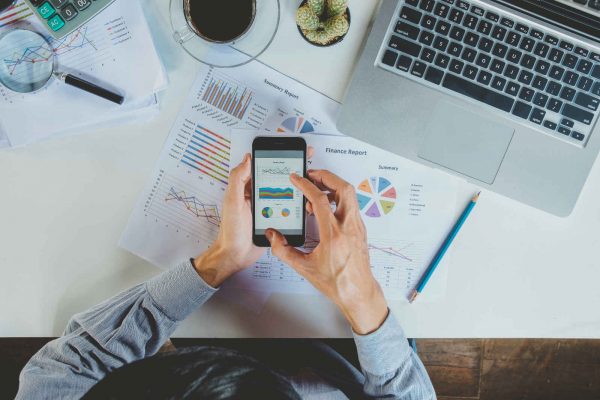 Get Rid of Unwanted iOS Apps
Is your iPhone running slow? Is it freezing at times? Are you finding issues using your iPhone at times? If you are experiencing these problems, then yes, it's time your phone needs a good internal clean-up. You need to clean up your phone's space. Downloading too many apps means using a lot of space on your phone, which can slow the functioning of your iPhone. The solution to this problem is removing the unwanted apps from your phone. You should install only those apps on your iPhone that are trustworthy and useful.
Certain iOS apps show several pop-up ads, which may not be trustworthy; we had witnessed instances when iPhones were hacked due to app downloads and malware installation. It is best to limit downloading unwanted apps on your iPhone. If you are experiencing unusual device heating and battery usage, go to your nearest iPhone service center to get your phone checked-up. It may be hacked, and you may need to factory restore it. Limiting the use of apps will keep your personal information (on the phone) safe and secured.
Conclusion!
When you are making an iPhone investment, it should be a complete value for money, and worth the purchase. We know you are paying a handsome amount upon an Apple purchase. It should be long-lasting, which means taking proper care of it is significant. If you follow the above steps to protect your iPhone 11, then you will be able to use your phone for years together, keeping it as good as new, and in a hassle-free manner.