Black Friday deals are in the hot zone for sales as the greatest number of deals appear on black Friday for you. It is the best occasion to have the best stuff without burning a hole in your pocket. iPhone 11 has a beautiful design; therefore, adding some trendy accessories to it can take it to a higher notch.  To keep up to the complete 'Look n Feel' of this exclusive Apple piece, you must buy the best accessories to add up to its design, protection, security, and enhancements.
You can buy premium quality accessories during the black Friday deals at irresistibly low prices. The reason behind these discounts on black Friday is simple; this year, black Friday is after payday for the population, and retailers want to extend to the "golden quarter" with a few extra bucks. We have gathered information on some of the best Black Friday deals on iPhone 11 accessories:
Top 5 Black Friday Deals on iPhone 11 Accessories – Only for You!
Deal 1: iPhone 11 Premium- Leather Metro Protective Case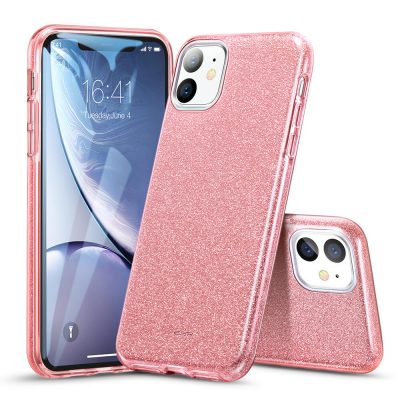 This premium case is handcrafted with high-quality leather, which is soft to touch, and the variations in the leather make it exclusive. It is extremely lightweight to ensure it doesn't add any extra bulk on your phone and makes it easier to carry around.
It is ultra-thin to keep the original look of the phone intact. It also has an anti-scratch feature which protects your phone from any probable scratches with the help of a soft inner lining of the case. The feature which makes this case very unique is that it is raised edges around the corner to avoid scratches or other damages to the camera.
Price: $20.99 USD
Product Link: www.esrgear.com/products/iphone-11-metro-premium-leather-case/
Deal 2: iPhone 11 Full-Coverage Tempered Glass Screen Protector
A screen protector is a necessity in today's fast pacing world to protect the screen from scratches or any damages. This full-coverage protector safeguards your screen and protects iPhone's flat touchscreen from scratches or any other type of damages. Using this screen protector will ensure that your phone is in good hands and will not break easily, saving you a lot of money to replace a damaged screen.
You don't need any expert hands to install this as it is very easy to install. Additionally, the protector is designed with precision, which aligns with your phone's screen perfectly. You can consider this screen protect among the best Black Friday deals.
Price: $14.99 USD
Product Link: www.esrgear.com/products/iphone-xr-tempered-glass-full-coverage-screen-protector/
Deal 3: iPhone 11 Magnetic Air Vent Car Smartphone Holder
Today we all need GPS to reach a place and driving while holding and looking in your phone can be extremely dangerous and lead to accidents. This is where a car phone holder steps in as it helps you to hold your phone and use the GPS at the same time without compromising on your driving skills.
This magnetic air vent car phone holder is one of the phone accessories you can find and does its job perfectly. This is a universal car mount that can support 6-inch screen phones, and the strong magnets ensure that your phone doesn't tip over. The high-quality aluminum- alloy shell safeguards your phone from scratches.
Price: $25.99 USD
Product Link: www.esrgear.com/products/magnetic-air-vent-car-phone-holder/
Deal 4: iPhone 11 High-Quality Shift Wireless Charger (10W/7.5W/5W)
Wireless charging is the newest addition to this tech-savvy world, which saves us from many unnecessary cables and makes our lives a little simpler. This shift wireless charger is highly efficient and fast. It can charge your phone very quickly and is the ideal solution while traveling.
It is extremely easy to use as all you need to do is plug in the charger, and you are good to go. You can place your phone horizontally as well as vertically for optimal charging. It is compatible with many types of phones and is very steady which protects your phone from falling over and damage.
Price: $25.99 USD
Product Link: www.esrgear.com/products/shift-wireless-charger-10w-7-5w-5w/
Deal 5: iPhone 11 36W (2 USB-C Ports) PD Wall Charger
This product is a lifesaver for you if you are tired of using separate cables for every device. This wall charger has two USB-C ports by which you can charge two devices simultaneously without wasting your time and also save your outlet space. It is highly efficient and fast and can charge 50% in 30 minutes which is faster than your iPhone charger.
The feature, which sets this wall charger apart is the presence of a smart device detection feature. The embedded IC chip will detect the ideal charging power of your device and charge accordingly. This will save the battery life of your phone. Comparing the price with features makes this product worth the purchase.
Product Link: www.esrgear.com/products/36w-pd-wall-charger-2-usb-c-ports-us/
Black Friday Deal 2019!
Are you looking for Black Friday deals for this holiday season? Avail the best iPhone 11 accessories deals from ESR Gear. The site offers variant discount options; one of the best ones is the Black Friday deals in 2019. Let's get it straight!
The offer states Buy two and Get 20% OFF SITEWIDE. Yes, you read it right. When you buy ANY TWO iPhone 11 accessories from this website, you will get an instant discount of 20%. The process is easy and simple; select the items that you wish to purchase and create your shopping cart. Proceed to payment, where you will see the discounted value to make the final payment.
Good News for the Students this Holiday Season! Top-up your holiday celebration with an additional student discount. If you are a student, then you can get an additional 20% OFF; register with Student Beans and verify your student status. Get an instant 20% additional discount as students now!
Conclusion!
Black Friday is the perfect time for you to buy your desired accessories for your phone within a budget. The above mentioned black Friday deals are handpicked by us so that you don't miss out and reap the maximum benefits of these trendy and handy accessories.