If you own an iPhone, one of the few things you would want to do on it is listening to cool vibes. However, as every iOS user knows, getting free music from Apple's iTunes isn't that easy. Most times, Apple will require that you pay to access its tunes, and you cannot get those songs directly from the internet and download them to your iPhone. But don't worry; there are apps that can bypass this hurdle and get you those nice tunes without hiccups. If you'd like to know the best of them, read on. We'll be sharing 10 leading apps that can get you free and quality music on your iPhone.
This app literally walks you through the process of downloading free music to your iPhone. Besides the more than 1 million songs present in it, the friendly interface is one plus that makes first-time users want to stick to it. Further features include
You can listen to music directly on its interface or save your favorite songs offline to listen to them later
Access the interface in several languages
It is compatible with iOS 7.1 or one that is higher
It allows you to create many playlists, mark those songs you love dearly, and let your friends have a feel through sharing.
Spotify is a big name when it comes to streaming contents online. Apart from Apple's iOS, it is also available on Android and other platforms. As many as the songs on this app are, they are available for free. Further features below reveal more on what Shopify is up to
Abundant radio channels are available on this app. So, if you naturally like radio tunes, Spotify will serve your interest.
You can even save songs that are DRM protected offline on Spotify and enjoy them later.
Free and premium packages available
Compatible with iOS 8.2 or one that is most recent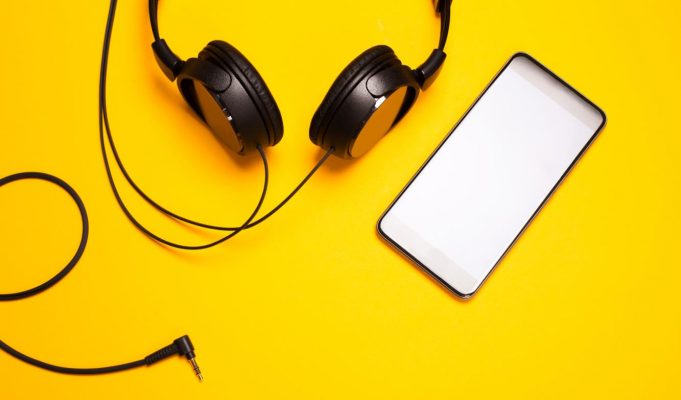 This is a downloader as well as a browser. It has achieved at least four million downloads since its release. Whether yours is iPhone 6 or 11 Pro, this browser cum downloader will make the free download of music incredibly easy. Here are its other features
Compatible with iOS 7 or a more recent version
Capable of decompressing zipped files
Integrates seamlessly with Drive, Dropbox, and other famous cloud services.
Can download multiple songs at once, and you can effectively manage them
With its interface, there is hardly any file you cannot download
Pandora is an iOS streaming app that gives you the chance to listen directly to music via streaming. If you've got a preferred radio channel, you will likely find it on this platform too. Its other specific features include
Works on iOS 7 or one that is more recent
As you share songs with your pals through this app, you get to stream and listen for free.
Accepts marking of preferred music and radio channels
Can save your selected songs offline so that you can listen later without latency or buffering
Whether on the iPhone or iPod, SoundCloud helps you to get original songs, remixed songs, and others to your iPhone easily. You won't have problems using the app, as it will prompt you accordingly on its usage. Further features include
More than 120 million remixed songs and tracks are available on this app
Creating playlists and sharing with friends is very much allowed
Download and use later (offline saving)
Premium package available for a one-time price of $5.99
Compatible with iOS 9 or one that is more recent
Apart from granting you the chance to get free music on your iOS, Evermusic supports music organization and playback. With the abundant songs that are available on this app, it is almost certain that you will find your choice. Here are more inspiring details about Evermusic.
Integrates seamlessly with many cloud services such as OneDrive, Google Drive, Dropbox, and others
Permits cloud storage of music
Streams directly from the cloud, and allows for offline saving
No payment for downloading the app, and it works on the iPad, as well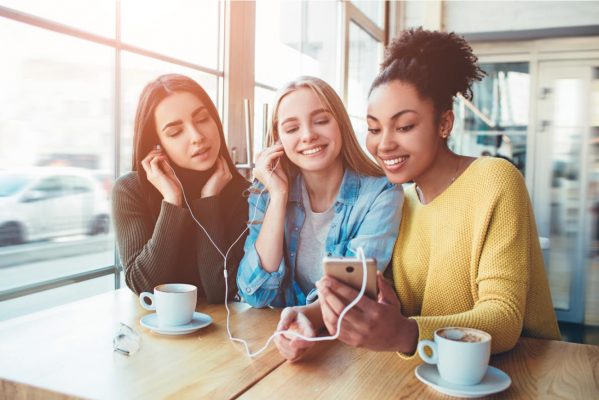 FMA stands for Free Music Archive, and you can almost decode what to expect from it by just considering the name. There are abundant collections of songs that have been curated by experts on it for your enjoyment. Its other features below can inspire you to select it.
Its music collections are completely legal and free
The interface is pretty user-friendly
You can access FMA's music library either based on your needs (genre) or mood.
Works with iPad and iPhones, and allows a free download of music.
Subscribers of Amazon Prime can get unrestricted access to its music service using this app. Usually, no extra fee is required for this app. As such, if you a subscriber, you may want to use this additional benefit of being a subscriber. The features include
Listen to the music of your choice both on iPad and iPhone
You can search for your preferred music via playlists, genres, or artists
Offline saving of downloaded music is supported
Compatible with iOS 7.0 or any other recent one.
Transiting from Google's Android to Apple's iOS does not have to mean a stop to your music. Google Play Music, with its awesome features, allows you to listen to quality music via your iPhone. Its features are
Supports many languages
Allows connection of Google account with it so that you can access them via your iPhone
Streams abundant songs and supports offline saving. You can save fifty thousand songs on this app for free.
Being Google's official app, no cause for worry as per its safety
Compatible with iOS 8.2 or a more recent one.
The catalog of music on this app is quite impressive. If you cherish radio tunes, you would find this iOS app a good companion for free music. Check its other features below
Features the latest tracks, radio channels, and featured charts freely
Allows offline saving of songs
To listen to songs without interruptions by ads, you may have to get its paid account
Works perfectly on iOS 10.0 or one that is more recent.
Conclusion
With these 10 iOS apps, you can listen to your favorite tunes for free. Of course, for some of them, you may need to get their paid account to bypass the ads. But then, the apps themselves and the music they offer are free. Make your choice and let the exciting moment begin!