So, the unwanted has happened, and your Airpods Pro is missing? Relax. You may still be able to find them. In fact, the essence of this article is to walk you through the process of recovering your lost Airpods Pro. However, before the tips we are about to share can work for you, you need to have put these three things in place.
3 Things to Ensure In Order to Find Your Lost Airpods Pro
You must have any of an iPhone, iPad, iPod Touch, or a computer.
You need to have installed the latest version of iOS on any of the iDevices listed in 1 above.
You must have set up your Airpods Pro on the "Find My" app on your device before losing it. That's because that is the only way you can search for it when it is missing.
How to Set Up "Find My" on your iDevices
Begin from your iPhone's home screen
Go to settings and click on your device name and launch the "Find My" app.
Enable these three options while setting up the "Find My"
Find My iPhone
Enable Offline Finding
Send Last Location
Finding Your Lost iPhone: Method 1 
If Your Airpods Pro is On and Within Bluetooth Range
Turn on the Bluetooth on any of your iPhone, iPad, or iPod Touch and open the "Find My" app.
Select the device you are looking for, in this case, your AirPods Pro.
Choose between the two options of finding your AirPods Pro. You can make it play a sound, or you just check the location where it is lying.
If you choose the "Play a sound" option, your earbuds will make a sound for you to detect its location.
Finding Your Lost iPhone: Method 2
If Your Airpods Pro is Offline
Open the "Find My" app to see your AirPods' last recorded location.
If you are using a computer to find your AirPods Pro, go to cloud.com/find
About 12 icons will be displayed on your screen, out of which "Find My Phone" is one.
Click on this, and select the device you are searching for (Airpods Pro)
Click on the Airpods Pro, and the system will scan to see where its location is. Trace the location and pick up your earbuds.
If you cannot find your AirPods Pro even after following the steps highlighted here, contact Apple Support for a replacement. Replacement per bud costs $89, its case costs $89, while replacing the silicone tip will set you back by $3.95 per pair.
Airpods Pro Anti-Lost Tips
Of course, it is better to not lose your aAirPods Pro than to lose it and be looking around for it. While its small size can make it extremely prone to missing, you can do a couple of things to prevent it from getting lost. Here are some tips.
Set Up "Find My" App on Your iPhone
It will be too late to start setting this up when your AirPods Pro has been misplaced. As soon as you take delivery of those earbuds, make sure to set up this app that will enable you to find it when and if it goes missing.
Be Conscientious about its Safety
No amount of anti-lost tips can make a difference if you are not willing to put your mind into its safety. Before alighting a plane or taxi, check to see if they are still in your ears or pocket. Make sure that when you are in a busy environment and you need to run, the earbuds are off your ears. Generally, you should not wear those earbuds in a panic setting or situation.
Get Airpods Pro Straps or Air Hooks
Yes, this too can help. Of course, using a strap that will connect both AirPods may appear to have defeated the "totally wireless" feature of this device. But then, it will ensure that you do not have to keep paying $69 for each bud's replacement. You can get a very good strap that will still complement the earbuds color.
If you don't like the straps, you can go for ear hooks. These connect the AirPods separately to your ear and ensure that the buds are firmly fixed. It would be hard for them to fall off with these hooks.
Get Airpods Pro Carrying Case
You'd need a carrying case for your Airpods Pro, for effective carriage. In fact, it is one accessory that you should not try to avoid. They are the best means of storing and carrying those little earbuds when they are not in use. Many of them have keychains and hooks that you can attach to your bag or belt for convenience. While there are many Airpods Pro Cases available in the market, we assert that the two below offer the protection and ease of carriage that you would need.
Our Recommended Airpods Pro Carrying Cases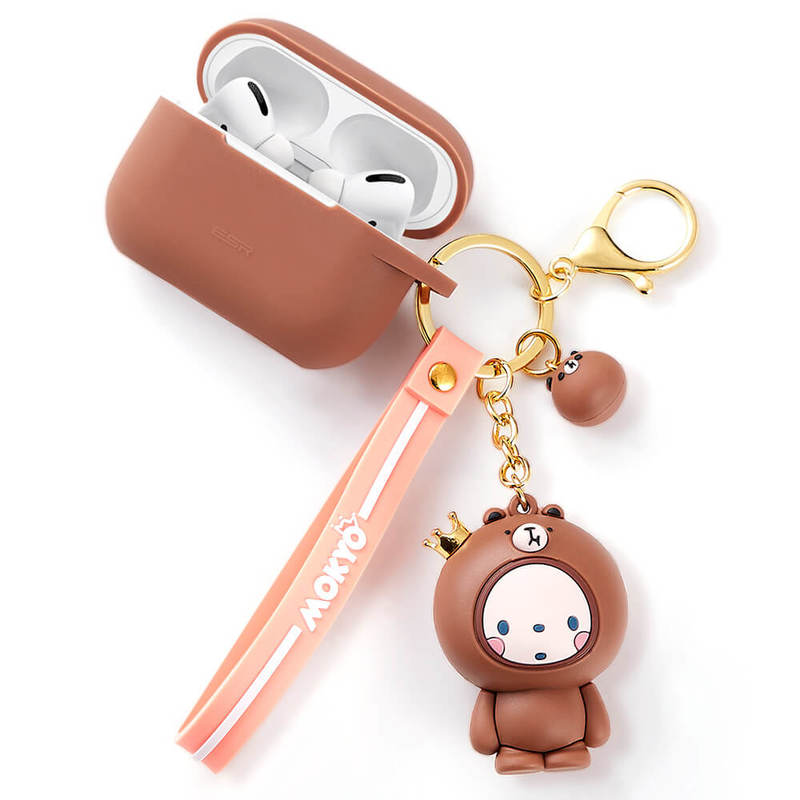 This carrying case is completely compatible with your Airpods Pro Charging Case. As such, just drop the charging case inside and close it up firmly. As a Silicone-made case, your earbuds are protected from impacts, such as drops and bumps. Its animal pal is adorable, and there is a keychain by its side for attachment to your belt, bag, or other traveling items. You don't even have to bring your Airpods Pro out for charging, as the cutouts have been precisely done to accommodate wireless charging.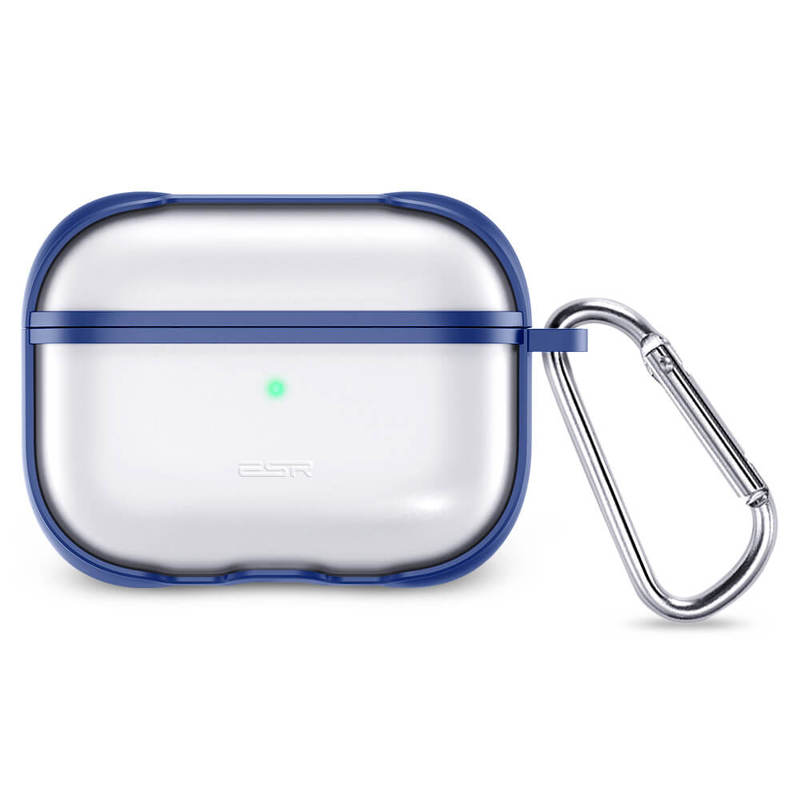 If you love your carrying case to be clear, silver-like, this is the option you should go for. The TPU Frame absorbs shock, just as its hard PC body resists scratching that can negatively affect the aesthetics of your Airpods Pro. Similarly, its matte finish makes it firm to your hand while resisting fingerprints at the same time. Carry your Airpods Pro around freely with its Carabiner and built-in Keychain.
Conclusion
By all means, ensure that your Airpods Pro does not go missing. However, if the unwanted happens and your AirPods Pro is out of your reach, you can follow the tips we have provided here to find it.
Typically, you will need a carrying case to carry and protect your earbuds whenever you are going out or on a journey. Since the earbuds are small, the carrying case ensures that you keep them close and safe from impact damages. You can get any of the two we have suggested above.