That season of the year is here again when everywhere wears the touch of red. Christmas 2019 is just about a few days from now, and one way to make it memorable for your man is to buy him presents. Men love gifts, especially when it comes to a woman they care a lot about.
In most cases, it is not how big a present is that determines its acceptance; factors such as how it is presented, the thought put into deciding the gifts, and possibly the state of mind of the recipients determine how successful a gift would be in achieving the presenter's purpose.
There is no need to rack your brain about what presents you can give your man during this yuletide season; we have gone to the market and curated outstanding gift ideas that will showcase you as a thoughtful woman, and eventually go a long way in igniting your love. Here are 13 of them you can check out.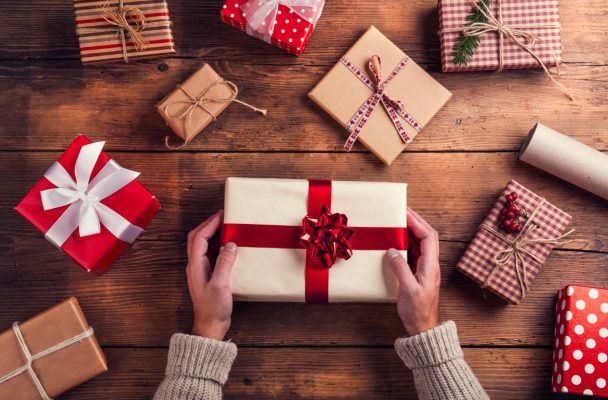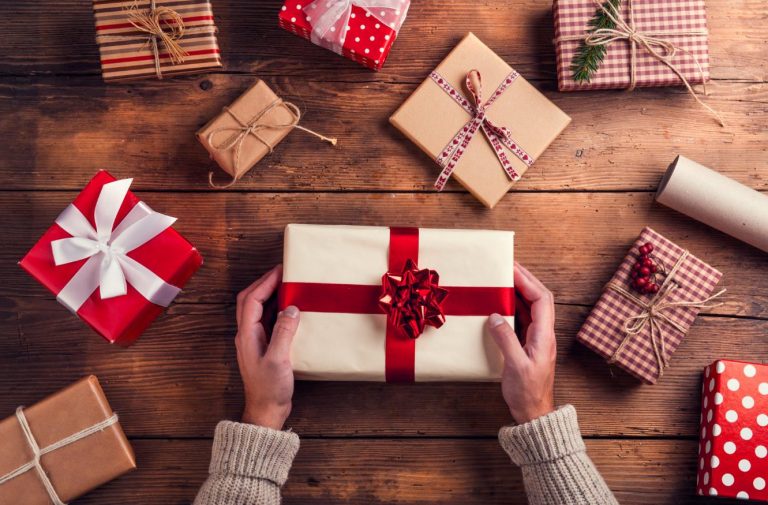 Hardly can any tech-savvy guy can say NO to these excellent earbuds from Apple. It takes away the noise, increases sound quality, can charge wirelessly, amidst other amazing features. Apple released it just this year, and almost any tech-savvy guy would want to have those earbuds. Why not make his dream come through by getting him one? You can crown this gift up by getting an Airpods Pro Case to ensure the earbuds don't fall away from him easily. The case and AirPods will cost about $$260, but he's more than that, isn't he?
If he is an outdoor man or there is a special camp he needs to hold with his friends this December, getting him a portable campfire will be very intuitive. Of course, you are sure he'll stay warm outside for not less than 3 hours during those camp nights. This campfire costs about $28 on Amazon, but you can make it yourself. For an outdoorsy, it's a fantastic Christmas gift to present.
Does he take beer? Get him a pair of these glasses. Men who drink love to take their whiskeys or beer chilled. With these glasses, he doesn't need to take his beer (or even wine) hot any longer. These glasses are freezable and can keep whatever liquid it holds at between 43°F & 53°F, which is acclaimed as the best temperature for taking a beer. If you buy this gift from Amazon, it sells for $23.
Men and wallets are almost inseparable. It's possible he already has one or more wallets he's using. Make yours different by personalizing it. You can inscribe his initials or nickname at the back. Also, make it special by choosing his favorite color. Typically, personalized wallets for men sell for $25. So, this is a nice gift idea that won't strain your purse much.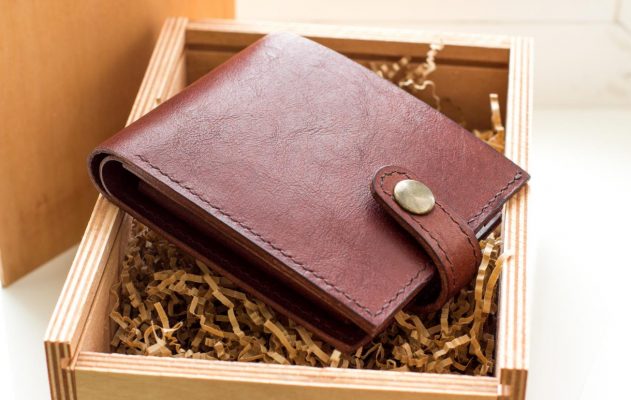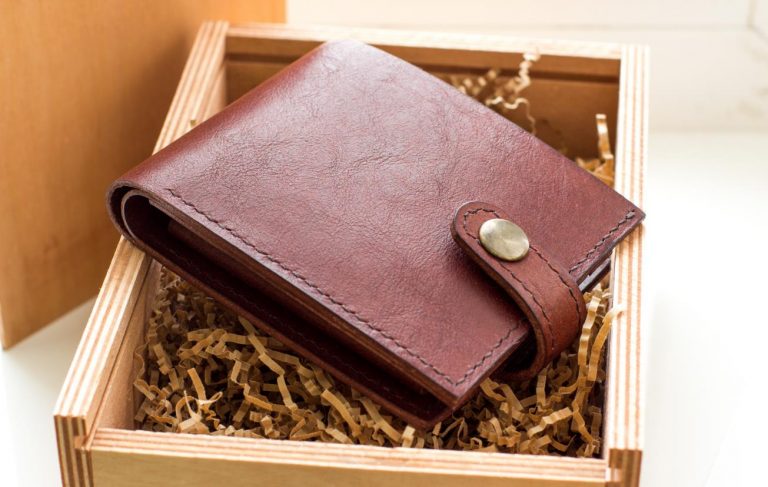 Understandably, you may not be able to determine whether he is the fossil guy or one that loves Armani Exchange. To ensure that he's getting an accessory he'll be proud of for long, just get him a Watch Club Gift Card and let him register on Watch Gang. After registration, he can make his choice from the many golds, leather, and silver watches by Watch Gang.
If he is your husband, you probably are tired of him littering the bathroom with his beards. Make this Christmas the time you would get him a nice beard bib that he can take care of his beards without messing up anywhere. This is a good Christmas gift for him as it is for you. It costs $23 on Amazon.
Help your man stay online no matter where he is by getting him this Compact Charging Station. He can charge up to 6 items once, and that means that he'll no longer have flat batteries. Of course, this would mean that you can call him as often as you love, without the excuse of running dry. It's $17.99 on Amazon.
If he is working, he'll most probably need to move his laptop and other things around often. This is true too if he's a student. As such, a wonderful Christmas gift is going to be a laptop backpack that has a soft lining and several compartments for other things. Watch as this bag becomes his favorite in days to come. You can spice it up by inscribing his initials on it. Also, pick a backpack that matches his color to make it look like it's all built for him.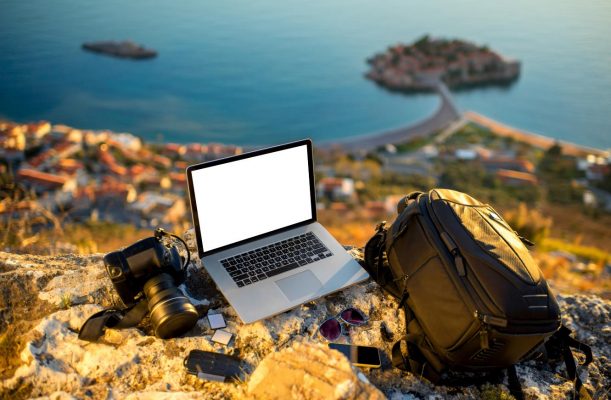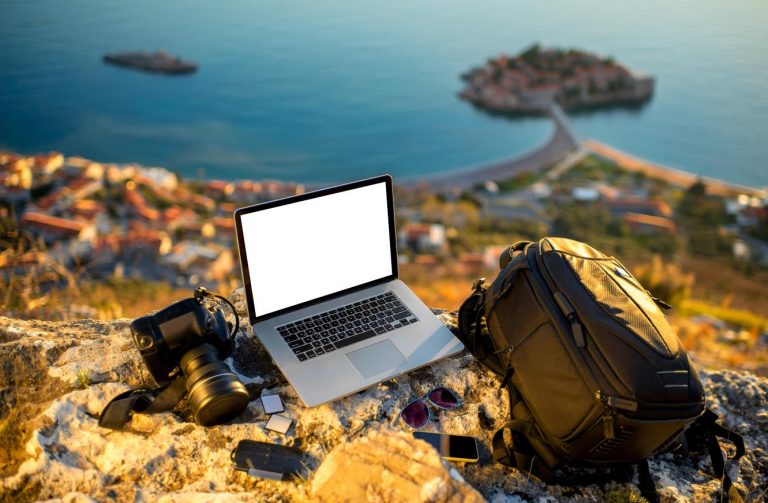 It will amaze him that you can think about gifting him a car charger. And isn't that what you intend achieving in the first place? Get this car charger that has an extension cord that is 5 feet long. With this length, he can conveniently place it at the back of the seat. The charger has ports of Android and iPhones. It's a gift item that everyone will eventually benefit from.
J.Crew and Nike collaborated to come up with the Killshot 2s series which has been impressive since its release. It sold so fast that at a point, it became unavailable. But now, Killshot is readily available. These pairs of sneakers are good for sports and casual outings. Get a pair for your man this Christmas season to make his day.
This may not look like a great gift from afar. However, your man will deeply appreciate it after feeling the cotton texture and how light the shirt is. You can buy 2 of these shirts, just in case he falls completely in love with it. A pair will cost about $40 on Amazon.
This gift is most suitable for a man that loves to keep fit at all times. It's Fitbit's most recent product, and it takes records of body fitness details such as the number of steps he takes in a day, his heart rate, bike, the pattern of sleep, distance run, etc. It has a very strong battery that can work for 7 days once it has been fully charged. It's a Christmas present that any man that loves to keep fit wouldn't turn down.
Instead of getting the almost predictable wristwatch, why not make this Christmas different by getting him the Text-time Statement Clock? This clock displays the time in a way that our brains will interpret our traditional clock. It's an exciting gift that you can expect him to keep for long.
Final Wrap
You would notice that most of these gifts ideas are simple items that you can easily get on most retail shops. That's because you don't have to get too weird to impress a man, especially if he loves you. You cannot possibly buy all of the items here, but you can select anyone that best define who your man is.
The best form of gifts is those that are tailored after the personality of the recipient. So, understand who your man is before considering which gift you will be buying for him this Christmas. The 12 ideas here sufficient for you to decide. Happy Christmas!