With just a few days to 2019 Thanksgiving, the next great event many people are waiting for is Black Friday, where shops and retailers splash huge discounts on their items. Samsung is by no means left out. There are a lot of amazing deals coming forth from this manufacturing giant, and you don't want to miss out on any. Already, the deals are in the space, and now is the time to decide what you'll be going for during this Holiday Shopping period. If your eyes have been on any of the premium handsets, tablets, TVs or other products produced by Samsung but the only setback has been the price, you just might be able to afford it come Friday, 29th November 2019. To know how much you can save by buying Samsung products this forthcoming Black Friday, check out the hot deals below.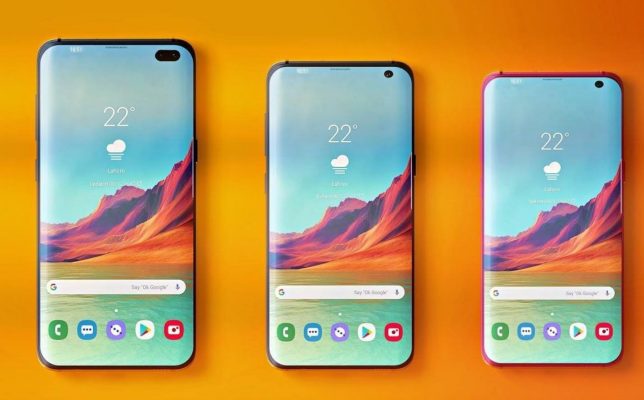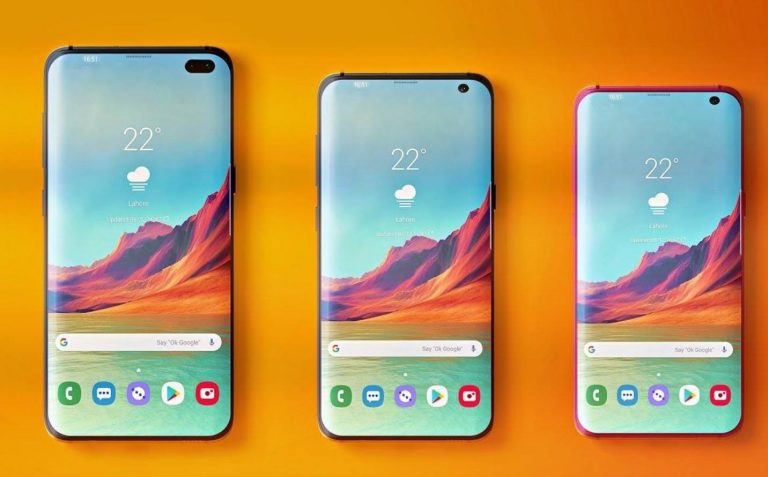 Samsung Black Friday Phone Deals – Galaxy S10/Plus
It seems that Samsung is not even waiting till month end before rolling out its mouth-watering deals for this holiday shopping season. If purchased from its website (Samsung.com), Galaxy S10, which ordinarily sells for $899.99 on Amazon and other stores, goes for $549.99 with trade-in. So, if you've got an eligible device to trade-in, you can save at least $350 upfront.
Besides this, Samsung is giving $100 in credit, which you can use to purchase other items from its stores. If you add this to the earlier discount, that is $450 savings already. But it doesn't end there! Yes, Samsung is not done yet. For every discounted S10 or S10+ you purchase from Samsung stores, you get Galaxy A50 for free. The price of this phone is $350 either on Samsung stores or with other retailers.
If you do the math correctly, you would realize that you have saved some $800 buying from Samsung store this holiday season. This is particularly true if you have an item to trade-in. You must, however, agree to buy your S10 through any of the installment plans of Verizon, Sprint, U.S. Cellular, T••Mobile, or AT&T. Most of these monthly installment plans attract no ARP fee and do not exceed $23 per month.
Without an item to trade-in, Samsung has some other attractive Black Friday deals. For instance, you could get $200 in the form of in-store credit for your first purchase of Galaxy S10 or $750 when you purchase two units of this smartphone. That is why the Samsung store remains the best place to get the best deals this month. Other retailers such as Sam's Club and Costco offer up to $400 gift card for Galaxy S10/Plus, but this is nowhere close to what Samsung offers.
Imagine buying the 128GB of S10 for $549.99 and 512GB for $799.99 with some other perks. It is a great way to save and get your coveted smartphone this year's end. Already, the stock is getting depleted, so you may have to hurry and make your purchase before the offer ends.
Best Black Friday Deal for Samsung Galaxy Note 9
The 6GB/128GB of Galaxy Note 9 costs $999.99, while its 8GB/512GB goes for $1,249 on most retail stores. However, for this Black Friday, Samsung is giving out the 512GB/8GB RAM of Note 9 for the normal price of its 128GB/6GB RAM. So, you can purchase your Note 9 beginning from $724.99, especially if you have an eligible item to trade-in. The monthly payment plan is $30.21, and if you finish paying up in 24 months, you are not going to be charged any interest. But note that this deal is best achieved with AT&T as others charge a little bit higher. You can save at least $175 from your trade-in, leaving you with just $724.99 to balance.
Best Samsung S9 Black Friday Deal
Yes, this may not be one of the latest releases by Samsung, but the phone is still much relevant even now. Get to save as much as $165 when you purchase this smartphone from Samsung this Black Friday. You will only have to part with $18.33 per month for 24 months and the phone becomes yours. The starting price if you are trading in a device is $439.99 (on Samsung.com) while other retailers, especially Amazon gives a 15% discount during the holiday shopping season if you are a registered member.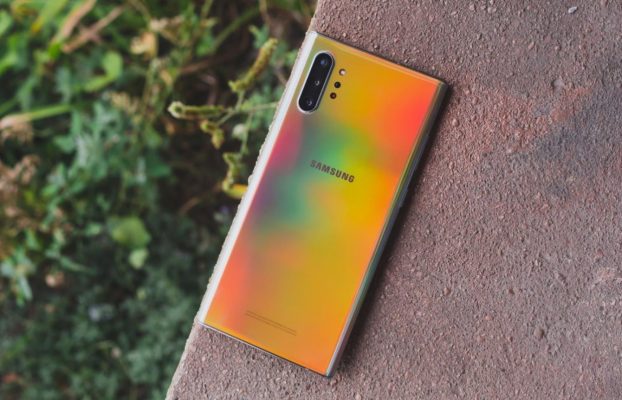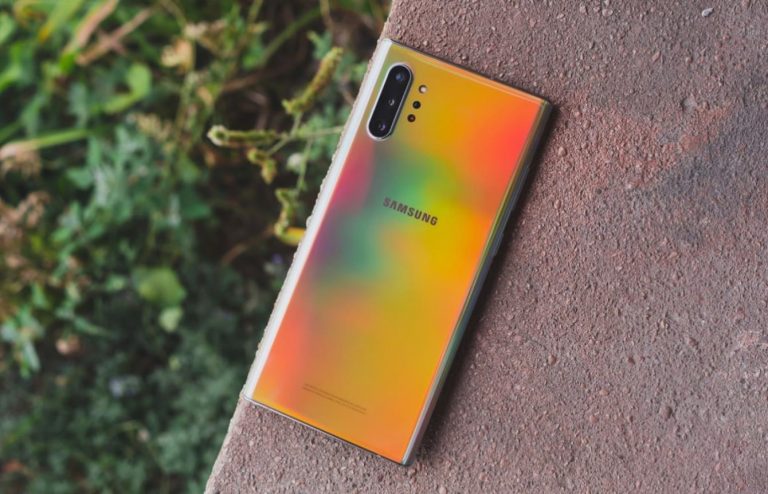 Best Black Friday Deal for Samsung Galaxy Note 10 Plus
Galaxy Note 10 Plus is Samsung's premium handset that is armed with a lot of features. This November, you can save $450 and get the smartphone from Samsung's website or app, courtesy of the Black Friday promo. For a limited time, Samsung will be selling the 512GB model for the price of the 256GB model. Similarly, if you are within the US, you get to enjoy free shipping.
Best Black Friday Deal for Samsung Galaxy S10+
The launch price of this smartphone is $999.99, but Samsung is giving it away at $649.99 this Black Friday. Just like the S10 variant, a trade-in item will guarantee this discount and you have access to several other bonuses, as it were. The 1TB model goes for $1,249.99, while the 512GB model is sold at a Black Friday's price of $899.99.  All of these prices will ensure that you save at least $350 off the original retail prices.
As you purchase any of these already-discounted smartphones, Samsung will give you its Galaxy A50 mobile which costs $350 for free. In addition to that, you will get an in-store credit from Samsung worth $100. In fact, the more purchases you make, the more you get to save. And if you pay up within 24 months, you won't be incurring any interest. There is equally no ARP fee for this deal. However, there is limited time for this offer. So, you have to take action quickly.
There is a caveat to this offer which is: You have to select any of Verizon, T Mobile, AT&T, Sprint, and the US Cellular as your carriage option. For now, the best deal for Galaxy S10+ IS from Samsung itself.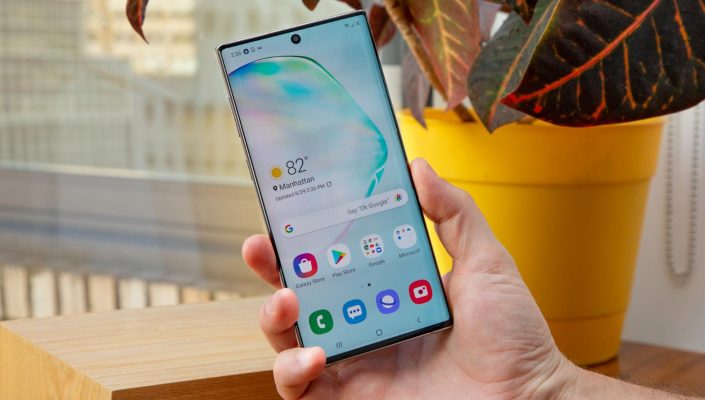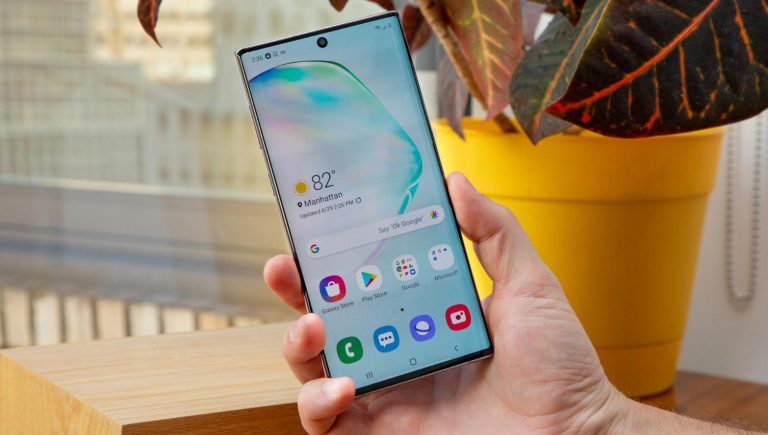 Best 2019 Black Friday Deals for Samsung Note 10
For now, the best deal for Note 10 still remains to buy directly from Samsung store. Notwithstanding, carrier financing through Verizon, AT&T, T Mobile, Sprint or other approved carriers is needed to qualify for this deal. In all, you can save as much as $600 when you purchase Samsung Note 10 directly from their store. If you have an eligible trade-in Galaxy Note 10, you are qualified for cash save of $450.
Furthermore, each purchase earns you a free Samsung A50 and $100 in-store credit that you can use for other purchases. Putting all these together, you have already saved at least $900 by buying your Galaxy Note 10 from Samsung this Black Friday. So, in all, you might be paying less than $300 to get a brand new Samsung Note 10. That's because the retail price of Note 10 (128GB) begins from $1,099. And if already you have $900 from discounts and price slashes, you need less than $300 to pick the phone up.
The per month payment plan if you use Verizon as your carrier financier is $20.83, and you won't be paying interest once you are able to complete the payment within 24 months. Good enough, Samsung is willing to ship your smartphone to you without charging a dime. But this offer is limited, and you have to act fast to enjoy it.
Things to Note About 2019 Samsung Black Friday Deal
Samsung is not waiting till November 29th to commence its Black Friday deal. For the hot deals we have listed above, most of them would cease on the 17th of November. So, that calls for quick action from your end. Make sure that you check out the website regularly for updates.
That said, if you want to trade-in a device, Samsung requires that you are the rightful owner of that device, and not a stolen or leased phone. Similarly, such devices must be in good condition. There must not be significant damage to the phone otherwise it won't qualify for a trade-in. If your device is not powering on or it has a damaged screen, Samsung will not accept it as a trade-in item.
Generally, you will also have to be a US citizen who is not below the age of 18 to qualify for this Black Friday deal. You may need a form of identification for this purpose. Beginning from Thursday night, you should start checking out the hot deals that big retail outlets such as Amazon will offer, especially on other non-Samsung items that you may desire.
Wrapping Up
Samsung is a worldwide brand whose products are renowned for originality and authenticity. To be able to get some of its premium products such as Galaxy Note 10/Plus at a huge discount and gift is no small gesture. Stay abreast of trends, take the right step when necessary, and see yourself going home this November with that Samsung smartphone you have always coveted.