Apple iPhone 11 is expensive and beautiful, and to maintain its beauty, proper care and safety are required. Therefore, we have carefully gathered a list of the 8 best iPhone 11 Pro phone cases of 2019 that will protect your premium device from dirt, accidental drops, and scratches.
Best iPhone 11 Pro Anti-drop Phone Cases:
Following are the 8 best iPhone Anti-drop cases of 2019: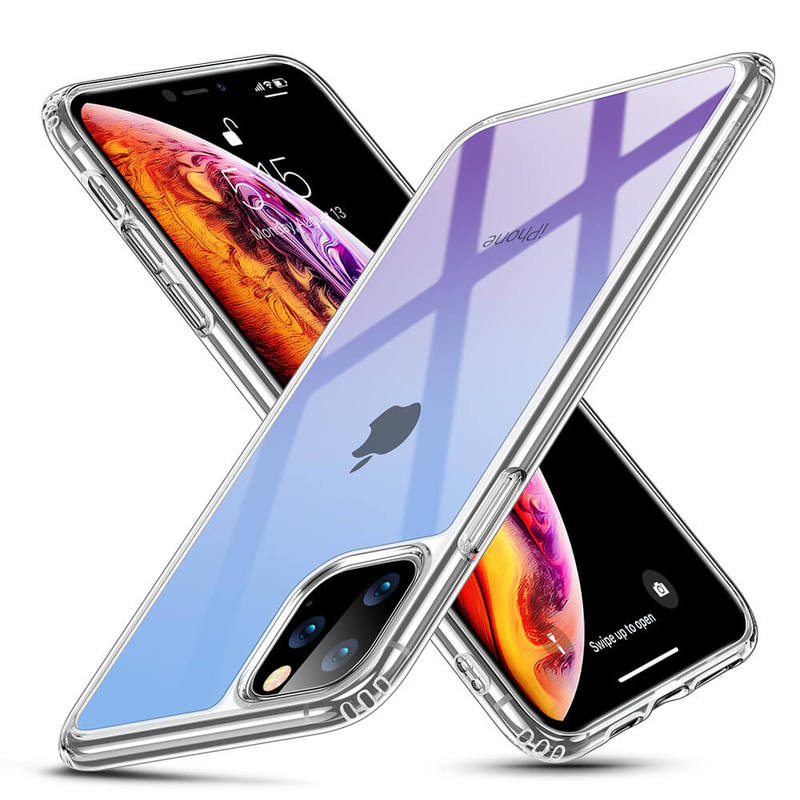 ESR iPhone 11 Pro Mimic Tempered Glass Case offers premium protection for your iPhone 11 Pro with its solid 9h tempered glass back and soft TPU frame. It keeps the original look and feels of the iPhone 11 Pro with its clear design, smooth back and tight grip technology to avoid slipping from hand.
Moreover, the case is scratch resistant to avoid damages from scrapes and nicks due to daily usage. It even has Air-guard corners that provide shock protection by effectively absorbing shock through the soft material. So, what are you waiting for? Get this amazing cover asap for ultimate protection for your premium iPhone.
Colors Available:
It is available in purple-blue, sky fire gem, clear and black.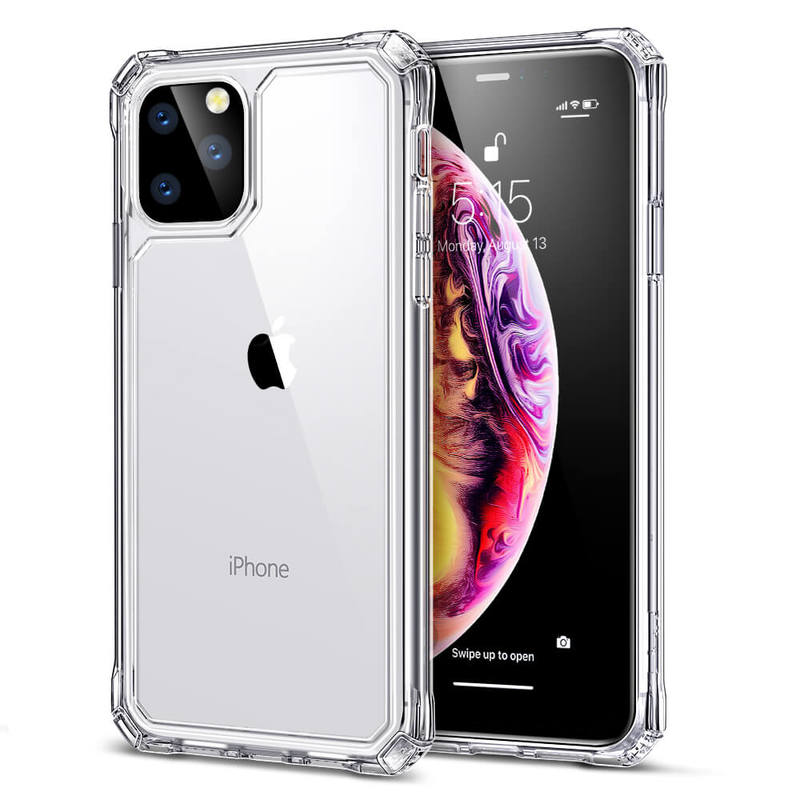 ESR iPhone 11 Pro Air Armor Clear Case is another anti-drop case with air guard protection. The air guard corners are like airbags that protect the iPhone from shocks, drops and high-level impacts. The case is designed to offer hybrid protection with its hard PC back and its flexible frame made from high-quality TPU.
The design is fully transparent and stain resistant which enables you to showcase the original beauty of your premium iPhone 11 Pro. Other than that, it also has raised edges to protect the screen and camera from scratches and scrapes. Its flexible bumper made with TPU provides a secure and comfortable grip to avoid slipping.
Colors Available:
It is available in black, dark green and clear.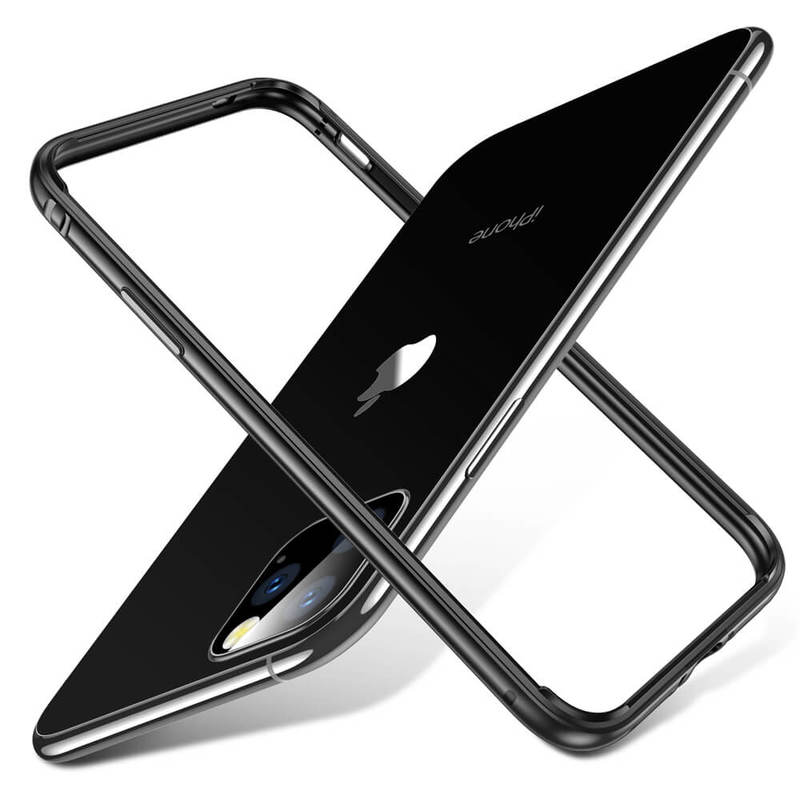 This slim and minimalist design from ESR will protect your iPhone 11 Pro from shocks and drops with its protective bumper case and dual structure. The dual structure has a shockproof aluminum-alloy external layer to protect from external damage and an inner TPU lining which helps keep your iPhone 11 Pro safe.
With it's raised corners, the case effectively protects camera lens and screen from scrapes and scratches. The design doesn't have a back panel that enables to showcase the original beauty of your iPhone 11 Pro and protects against overheating while maintaining its lightweight. The case doesn't interrupt the signals to make sure you never miss any important calls due to the cover.
Colors Available:
It is available in Grey, Silver, Gold and Dark Green.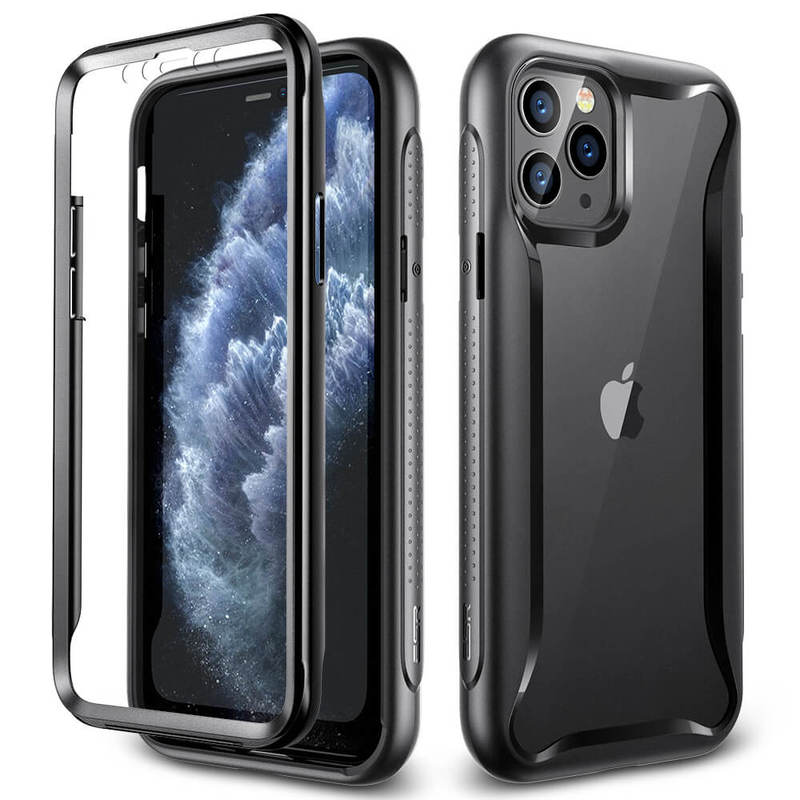 This heavy-duty military-grade iPhone 11 Pro case from ESR provides ultimate protection from all angles. It even comes with a highly responsive built-in screen protector that fits perfectly to provide premium protection to your iPhone 11 Pro from all sorts of damages. for truly 360-degree protection against scratches and cracks. It is made with shock-absorbing high-quality TPU frame and a scratch-resistant clear back made with PC for premium protection against scratches, shocks, drops, and dust.
The TPU frame has textured sides to ensure a comfortable grip in order to avoid accidental slipping. It is carefully designed to be user-friendly and compatible with the iPhone 11 Pro as it has precise cutouts for ports and all buttons. The case also supports wireless charging so you don't have to worry about removing the case every time to charge your iPhone. With the raised edges, the screen and camera are also protected from scratches and scrapes.
Colors Available:
It is available in Black and Dark Green.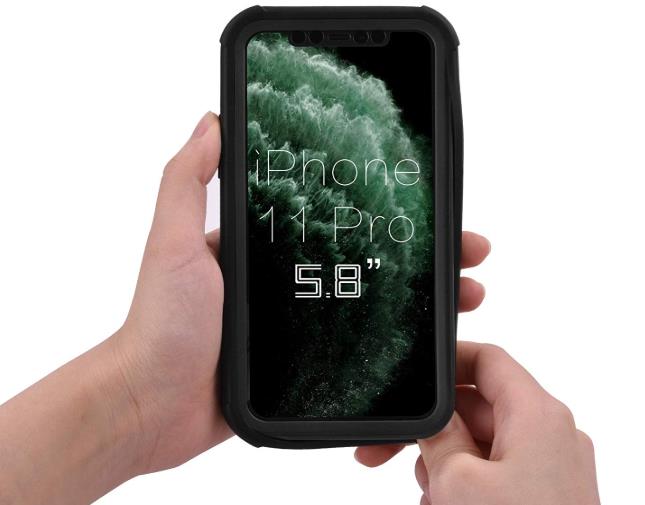 ORDTBY iPhone 11 Pro Rugged Cover is for those who want military-grade level protection for their iPhone 11 Pro. It provides the ultimate drop protection so you don't have to worry about accidentally dropping and breaking your premium iPhone ever again.
The case is carefully designed with curved edges. to provide 360-degree full body and heavy-duty protection against shocks, bumps, and impact. With its curved edges the case. It even supports wireless charging and has a built-in screen protector to protect the screen from scratches and marks without interrupting its sensitive touch.
Colors Available:
It is available in Black-Clear.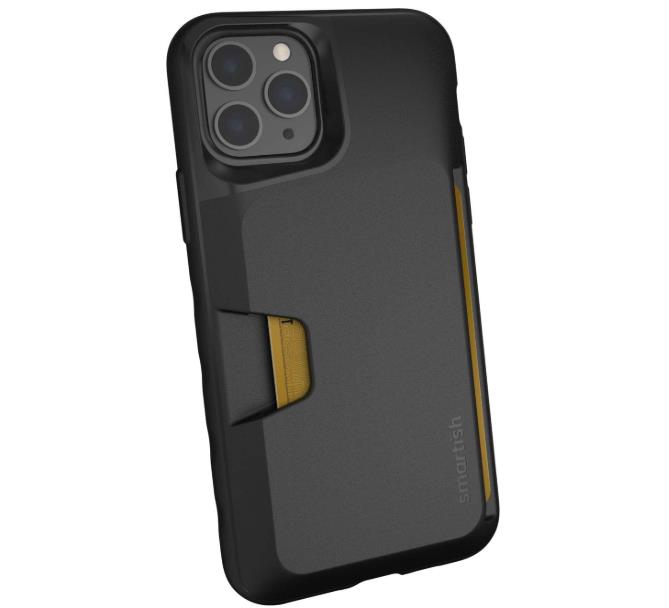 The Smartish iPhone 11 Pro cover has 2 functions, it protects the iPhone and also serves as a Wallet case to hold cash plus cards securely. It is specifically designed to be ultra-light, durable and not bulky. The thin design has textured sides for a strong grip to avoid slipping from hand.
The case is surrounded by protective air pockets that help protect the iPhone 11 Pro if dropped, like airbags. With the Smartish iPhone 11 Pro Wallet Case, you can go without your wallet and have your id cards, credit cards and cash all secure against your phone. Simplify your life by having everything in one place safe and secure.
Colors Available:
It is available in custom design, black-tie affair, Blues on the Green, and Purple Reign.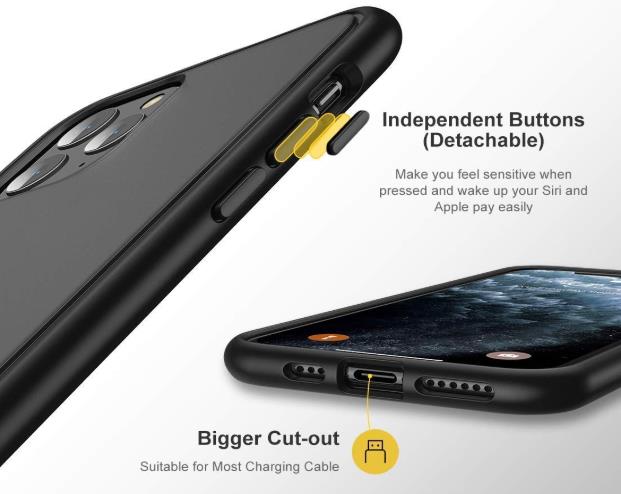 Humixx Shockproof Series iPhone 11 Pro Case is military-grade drop-tested which means the case provides ultimate protection against accidental drops, and shocks. It is made with high-quality PC matter back panel and soft TPU which makes the case shock absorbing in order to protect your iPhone 11 Pro. The frame is designed with its edges raised which protects both the screen and camera too.
The case is scratch-resistant, soft to the touch and has an excellent grip so it doesn't slip out of your hand. It fits perfectly to the edges of the iPhone 11 Pro, saving it from dust, and scratches. The design is non-bulky and light-weight for maximum convenience. The brand even offers a 180-day replacement guarantee and a 7-day money-back guarantee
Colors Available:
It is only available in Black.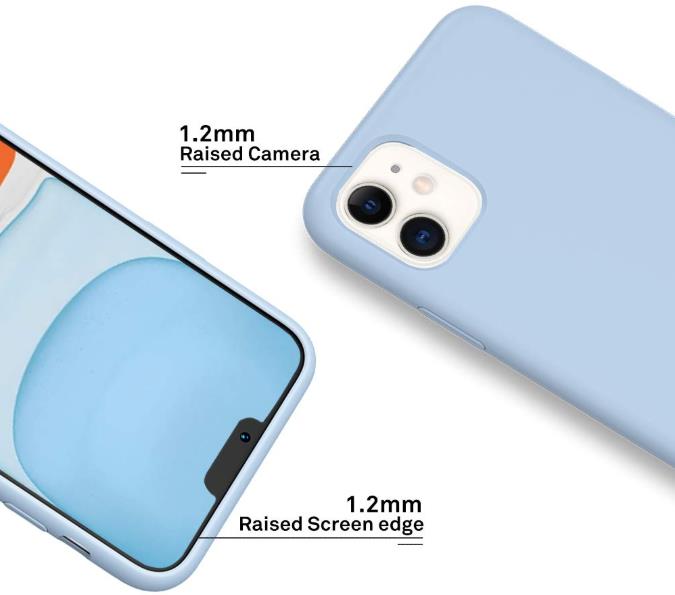 This liquid silicone case for iPhone 11 from ORNARTO is made with 100% real liquid silicone that is proven to be better in being durable, dustproof than actual silicone cases. This layer provides premium protection through two-layer construction that provides the needed toughness and smoothness to protect your iPhone 11 from scratches and any abrasions.
It is specifically designed to fit the iPhone 11 and designed to stand out through its elegance and style. The case fits perfectly keeping the buttons and camera functional. The case is available in 12 different colors to suit your taste. Moreover, you don't even have to worry about staining the case as it is easily washable and comes with a 365 days warranty from ORNARTO.
Colors Available:
It is available in Light Blue, Royal Blue, Lavender Grey, White, Midnight Black, Lemon Yellow, Light Purple, Living Coral, Mint Green, Pine Green, Pink Sand, and Wine Red.
Conclusion:
There are so many iPhone cases and covers available in the market but not all of them protect your iPhone. So, when buying iPhone cases, one should consider the material it is made from and ensure that it will protect the iPhone from all sorts of damages.
We hope this article helped you identify the perfect case for your iPhone 11. Let us know your experience of using the iPhone and how important it is to get a case for added protection in the comments below. We would love to know your thoughts on this.