iPhone 8 Plus comes with a remarkably large screen (5.5 inches) and shares the same outlook and size with iPhones 7 Plus. Given that the screen of most iPhones is one of the most delicate parts, you would want to protect yours from accidents. Some screen protectors are budget-friendly, while others are strong but expensive. In this piece, you will find nice screen protectors for iPhones 8 plus and 7 plus that are both strong and affordable. The list begins.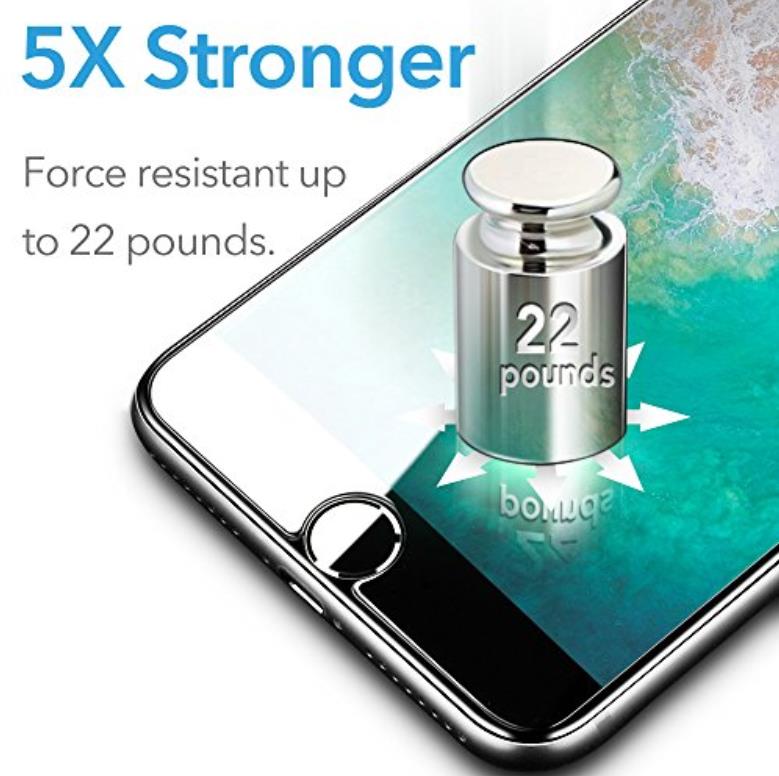 Full Coverage

5X Stronger

Easy Installation

Precise Cut
>>SHOP NOW
This ESR screen protector covers the entire screen of your iPhone 8 Plus and iPhone 7plus, and this means that no part is left out in the protection that it offers. Secure your iPhone's screen from a weigh as much as 20 pounds with this Tempered Glass Protector. Installation is seamless, and it has a full kit comprising a dust remover that is sticky and cleaning cloth. This screen protector does not interfere with any of the functions of your iPhone's screen. And because of its ultra-thin nature, It is not visible to an inattentive eye.
If you're worried that your iPhone 8/7 Plus screen protector can peel out so soon, this option is what you should go for. The screen guard has been designed to be smaller compared to your phone's screen. So, it means that the edges where peeling begins are not touched. And as for protection, this screen guard is made of Tempered Glass which has been equipped to deliver double protection to your iPhone. For air bubbles, while fixing, missing accessories, broken or cracked protector's screen, or unfitness, UNBREAKcable, by their policy, will get you a new screen protector. Also, you can use their iPhone 8/7 plus screen protector with almost all cases.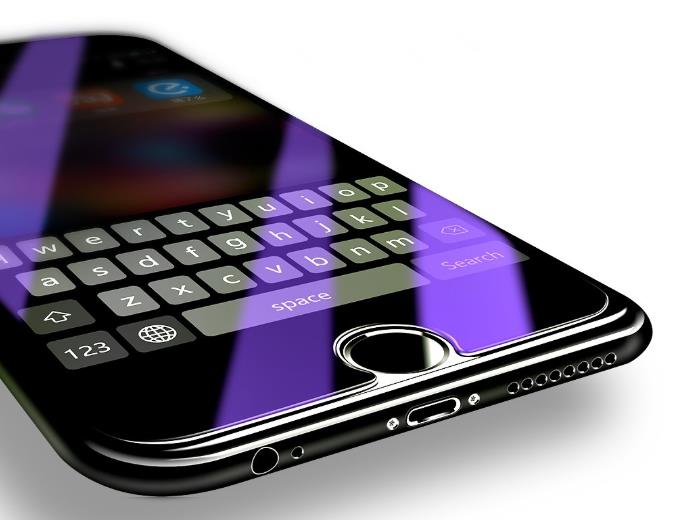 Anti-Blue Light Screen Protector 

Easy installation

Scratch Resistant

INCLUDES
>>SHOP NOW
Some of the great accessories that accompany this iPhone 8 Plus Screen Protector are Qickinstaller, wet wipes, dry wipes, and stickers for removing dust. It's a classic, innovative, and high-quality Screen Protector that is 9H Tempered to protect your iPhone 7/8 plus screen from scratches. Its Oleophobic makeup makes it resistant to fingerprints, while its anti-blue light features shield the screen from UV light that can damage the screen. Being hydrophobic too, you can rest assured that drops of water cannot pass through it.
All Spigen cases and several others work with this screen protector. It has an Oleophobic coating that makes it resistant to fingerprints. Also, because it is 9H Tempered, it offers strong protection against scratches and dust. You won't have to change it very often as it is durable. The installation is very easy once you let the instructions guide you, and you use the kits supplied.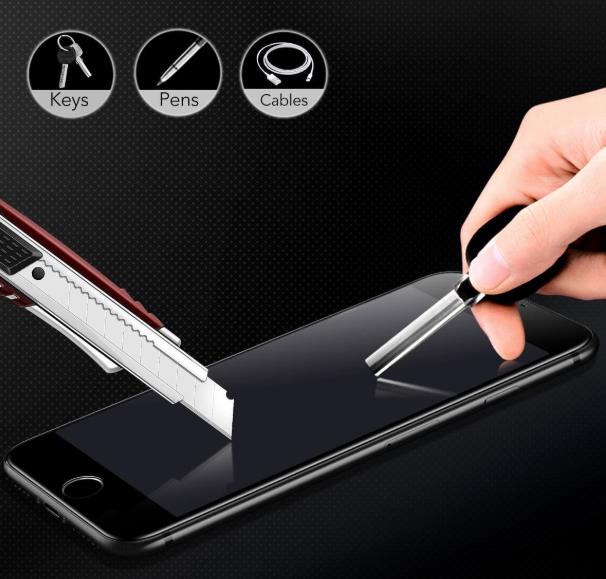 3D+ Maximum Protection

HD Retina Clarity

Precise Cut
>>SHOP NOW
This is an ESR iPhone 8 Plus/7 Plus screen protector that offers full 3D coverage. It's just about 0.013 inches thick, while its transparency is 99%. These two features mean that you will get a superbly clear view with a high definition. The ultra-thin nature does not mean that it cannot withstand weight; this case will resist up to 22 lbs. Its precise cutout ensures that no screen function is affected. However, you should note that the screen protector is mostly compatible with ESR Cases. Otterbox cases are particularly not fitting for this screen protector.
There is a three-year support warranty that comes with the screen protector. During this period, you can get a replacement for the wrong order, air bubbles, or scratches. Its reinforced technology keeps your iPhone 8 Plus/ 7 Plus free from coins, knives, and keys. Being Oleophobic, the protector guards against fingerprints. Their installation is simple, especially since the kits for it have been included. Get this Tempered Glass Screen and save yourself from the ugly incidence of losing your phone's screen prematurely.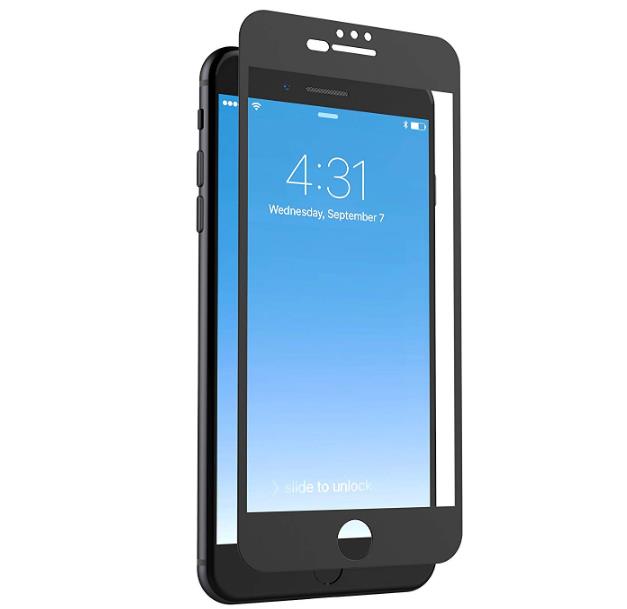 EDGE-TO-EDGE PROTECTION

PRECISION TOUCH SENSITIVITY

HASSLE-FREE APPLICATION

PREMIUM QUALITY CONSTRUCTION

COMES WITH LIMITED LIFETIME WARRANTY
>>SHOP NOW
Make your iPhone 8 Plus/7 Plus three times safer from scratches, dents, and cracks with ZAGG InvisibleShield Screen protector. Its layer of ion matrix makes each edge of your phone's screen stronger against impacts. The frame is made of a polycarbonate frame of high quality and has passed the Military Grade Test for protection. In terms of clarity, this screen is superb. You will also appreciate the fact that it is oil-resistant, feels smooth to touch, and anti-fingerprints. Application is easy once you use the EZ Apply System that comes with it. There is a replacement warranty for any technical issue with the protector.
Conclusion
Keep your iPhone 7 Plus and iPhone 8 Plus screen safe with any of the above screen protectors. Most of them come with their installation kits to make things easy. Hopefully, you can get one that will suit your budget and your needs.