Have you ordered the iPhone 11 Pro? Then you are probably looking for a case to go with it. Something of superior quality that offers the much-needed protection for your phone without being overly bulky.
There's a myriad of great case designs in the market that come in glitter, fresh pop of colors and amazing patterns. But why obscure the splendor of your iPhone 11 Pro when there are clear cases that are both functional and stylish?
If you are looking to flaunt your iPhone 11 pro in its original aesthetics then check this round up of the 8 best iPhone 11 Pro clear cases that safeguard your device from getting damaged while still letting you show off its natural magnificence to the world. Here are the quick links and detailed review below.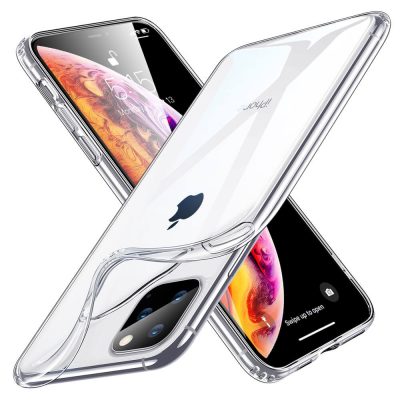 If you are getting a hold of the 5.8 latest release (2019) model, then the essential zero is your go-to iPhone 11 Pro clear case. Apart from being compatible with the newest model, it offers crystal clarity, comfort, and durability to its users.
>>SHOP NOW
Essential zero cases are built of flexible, lightweight, clear TPU and boast of a 1.1 mm thickness making it ultra-slim. Engineered with shock resistance technology and air-guard corners, it shields your phone from damage in case of accidental bumps, bangs or drops. Camera and port slots are cut to precision and edges slightly raised to deter scratching when in contact with flat surfaces.
Unlike many clear cases that discolor with time, the iPhone 11 Pro Essential Zero Case is anti-yellowing with microdot technology that maintains its beauty for a long time. Clearly this is a durable case geared towards offering superior protection from harsh impacts while keeping your phone looking like the gem it is.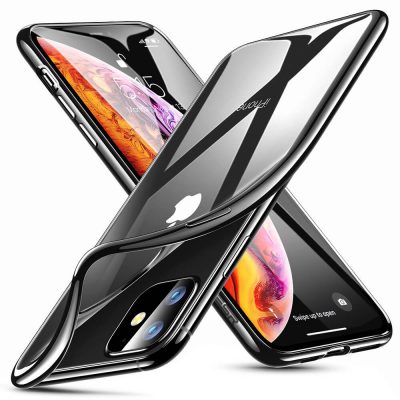 Say goodbye to bulkiness with the Essential Crown Slim; a thin 1.1 mm iPhone 11 Pro clear case. It possesses protective features including air-guard corners and raised edges that cushion your iPhone from wear and tear.
>>SHOP NOW
The TPU build is rubbery and soft yet tactile enough thus provides nice hold and a hassle-free fitting and unfitting.
What is notable about this particular iPhone 11 Pro clear case is its toned frame which adds a vibrant appeal especially for lovers of color. There are 4 color variants to choose from; silver, black, dark green and rose gold.
The back is crystal clear to display the iPhone just the way you like it with transparency guaranteed thanks to the air escape microdots that prevent blotch. A great deal if you ask.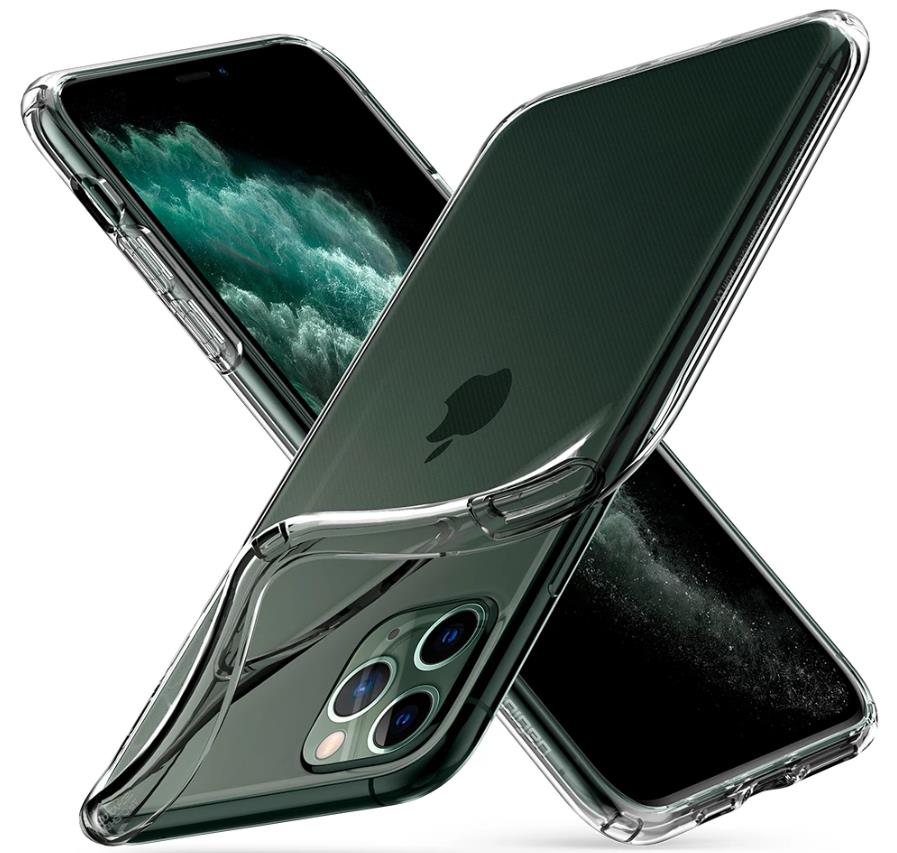 As the name suggests, Liquid Crystal by Spigen with fingerprint and smudge resistant surface offers the optimum clarity desired to flaunt the amazing color of your machine. Made of rubbery TPU, this iPhone 11 pro clear case fits excellently. Its soft feel texture gives you maximum comfort without being slippery.
Packed with protective anti-scratch and shock absorbing properties, you won't have to worry about a spider-webbed screen and chipping from accidental falls. The case utilizes air-guard technology that acts as a buffer at the four corners where the phone is most vulnerable.
With lipped edges that guard against friction with flat surfaces maintaining a scratch-free screen and camera for continued pristine display and wow photos is such a breeze.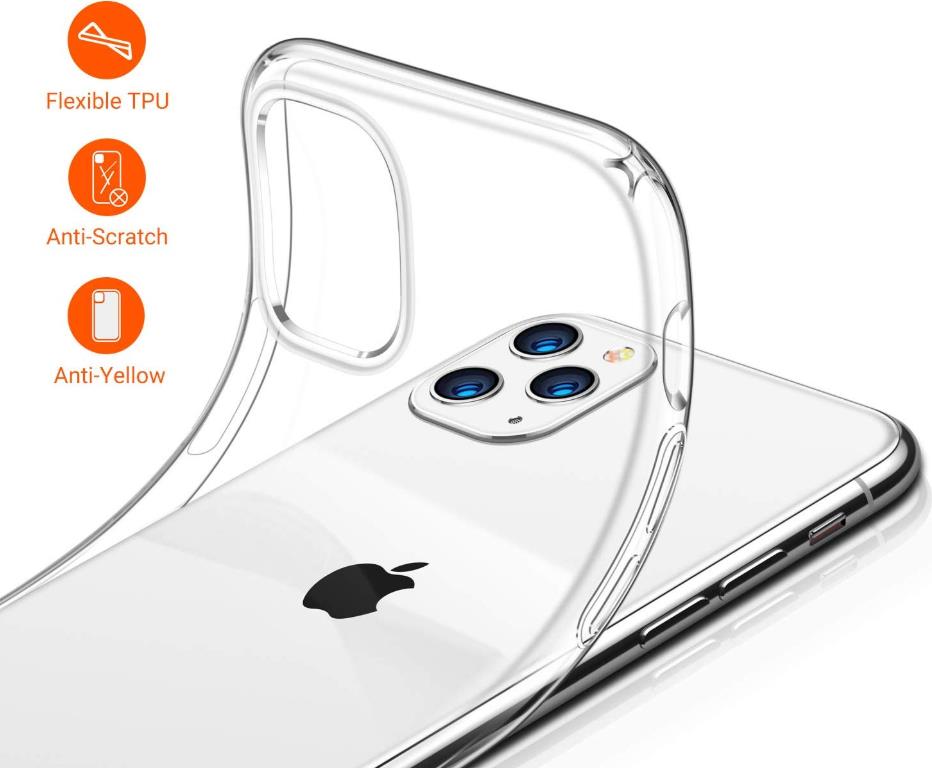 This ultra-thin, near-invisible, clear case with negligible weight is a worthy addition to our list of best iPhone 11 pro clear cases.
Constructed of high-grade anti-scratch TPU, the Torras crystal clear case which is also compatible with the latest 5.8″ model hugs the phone snuggly with precision cuts for non-obstructive access to ports and buttons. It is soft enough for quick installation and removal with a rubbery bump for enhanced grip.
Torras incorporates a patented X-shock technology in its cases. Its air-cushioned corners possess great shock absorption and bounce. This minimizes the probability of phone breakage during those nasty crashes on the floor or other hard surfaces. Bumped up edges ensure the durability of the screen and camera as well.
The best thing about this collection of clear cases is that they actually get the job done without costing you an arm and a leg. You can expect so much more for the price. Other slightly pricier but great iPhone 11 pro clear cases worth checking out include;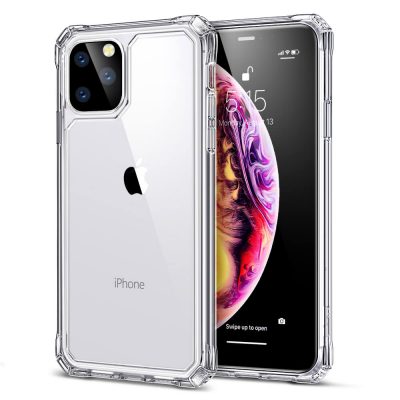 Third, on our best 8 iPhone 11 clear cases of 2019 list is the Air Armor. Unlike the first two, this case has taken its protection game a notch higher with a hard P.C back cover that sets it apart. This reinforced cushioning coupled with air-guard corners that act as bumpers guarantees full proof barrier against the undesirable effects of hard impacts.
>>SHOP NOW
In addition, this clear scratch-resistant case has lipped edges that prevent scratches on the screen and camera caused by friction when rubbed against other surfaces.
With a sleek clean design and solid build, iPhone 11 Pro Air Armor clear case is a true definition of style, functionality, and comfort, keeping your device looking as good as new always.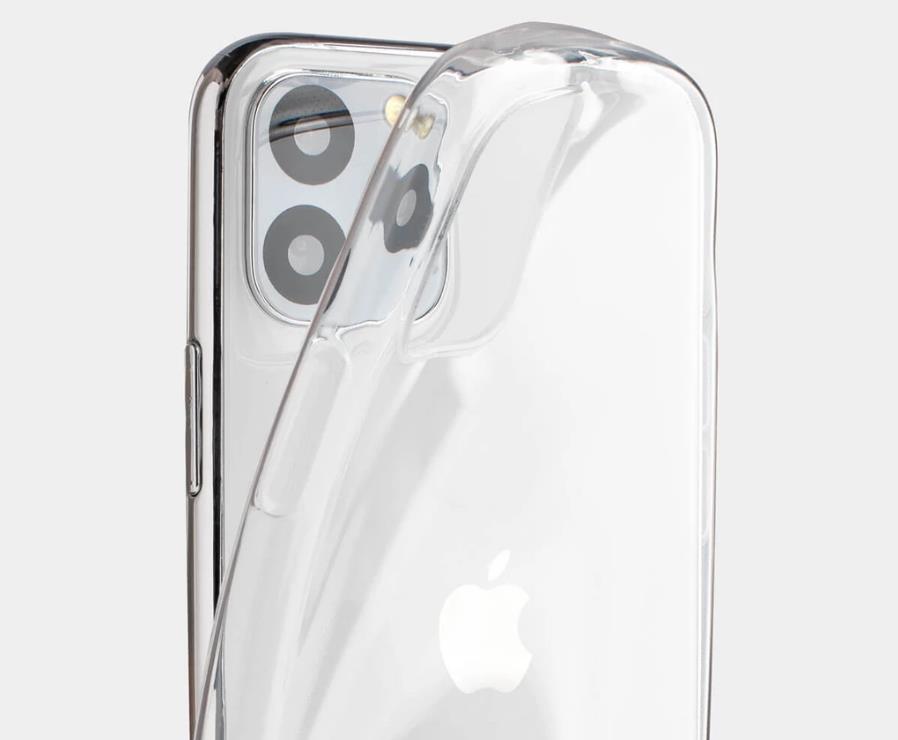 Totallee has a range of cases including the iPhone 11 pro clear case. It is ultra-thin, super light and comes without any brand name or logo so you can clearly show off your iPhone with zero bulk while at the same time safeguarding it.
Its raised lip at the edges and around the camera cut out protects the sensitive lens and screen from scratches. It also has a great fit. Definitely a beautiful way to protect your phone.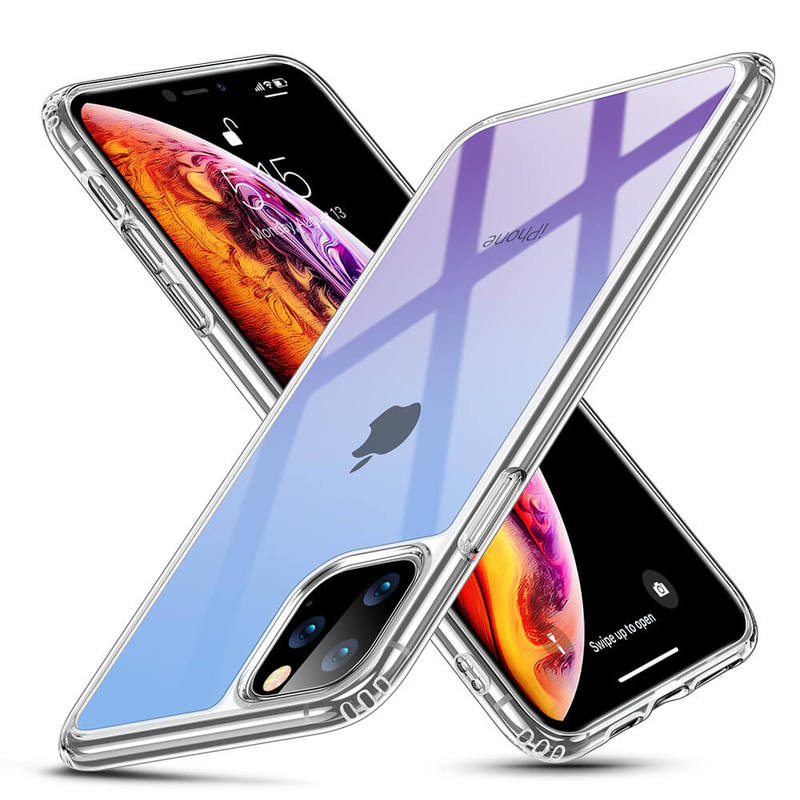 For a few extra dollars, you can get your hands on this iPhone 11 Pro clear case with a dash of class and sophistication. Constructed from top-grade 9H tempered glass, this iPhone 11 pro clear case is far from the cheap-looking plastic cases.
>>SHOP NOW
The Mimic Tempered Glass case is scratch-resistant and has air-guard corners crafted with shock-absorbing properties. Its TPU frame is intentionally soft and flexible for easy and perfect fitting like a glove.
Ugly yellow pigmentation commonly sighted with clear cases after prolonged use is not to be expected with this case.
If you are after a mid-range priced premium case that is tough and just about invisible, this lightweight, ultra-slim, maximum clarity, iPhone 11 pro clear case is for you.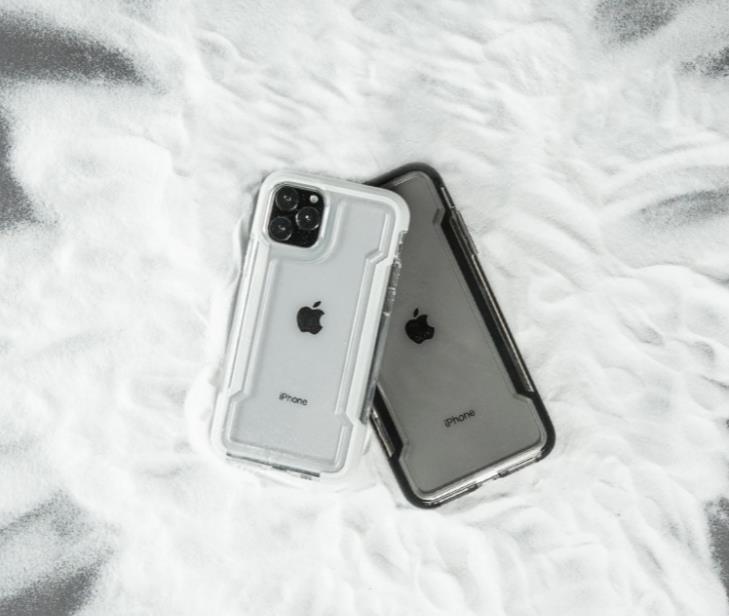 Last is this awesome transparent case from Defence that offers superior protection without hampering phone functionality including wireless connections.
Defense's iPhone 11 pro clear case is thin, tactile and crystal clear. Packed with three times the shock-absorbing properties in its TPU frame plus a hard polycarbonate back, this case is as secure as it is tested. Great value for your money.
Well, we've done the heavy lifting for you. The choice is now yours!